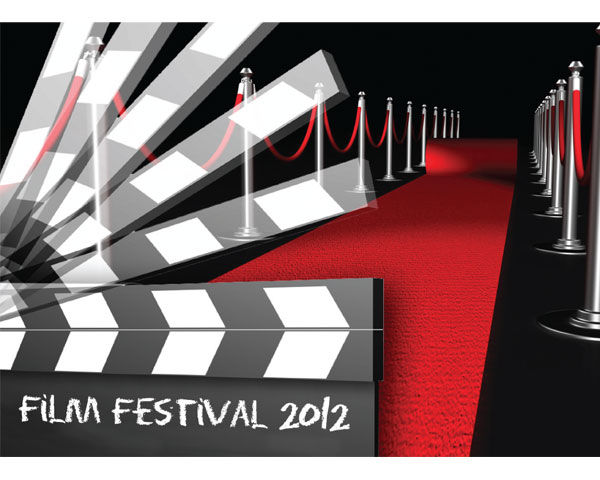 "If you get in on tape, you could get it in cash." – Tom Bergeron, Host, America's Funniest Home Videos.
From laughing babies to talking dogs, the concept of cashing in with amateur video contests has been around for decades. The moments that shape our lives have gone from simple memories to potential moneymakers, as long as the cameras are rolling. From the highly acclaimed Sundance Film Festival, quick-turn-around 48-hour film festivals and screenwriting competitions, the opportunities for aspiring cinematographers and video producers to cash in is booming. The short film festival 2012,YouTube contests, and other video contests 2012 are just getting ready to roll " are you ready to ride?
From Facebook and online video contests to the Sesame Street and 11 Second Club animation contests, Almost anyone can enter" and anyone can win. The "Doritos Commercial" video contest can earn you a huge prize: a cash award of thousands of dollars and a chance for your video to be seen by millions of viewers during the grand-daddy of commercial exposure: the Super Bowl. Producer Joe Herbert won $25,000 for the first Doritos commercial contest in 2009, and eventually won $1-million from FritoLay for his work.
Advertisement
History of Video Competitions
Film festivals and video competitions have grown from professional screenings to opportunities for amateur producers to develop content for brands they're passionate about. One of the most recognizable video contests could be the Sundance Film Festival. According to the Sundance Institute, in the spring of 1981, Robert Redford, an accomplished Hollywood everyman, invited ten budding filmmakers to participate in the inaugural Sundance Institute's Filmmakers/Directors Lab.
Filmmakers were given access to some of the industries' best writers and directors, as well as the creative license to draw inspiration from the natural beauty of Utah's mountainous region. The result – the beginning of the Sundance Film Festival, considered to be the premier competition of its kind for aspiring producers, filmmakers and creative types.
Sundance Film Festival winners may get some the most industry recognition, but there are several major competitions that have been around longer. One of the country's more tenured video contests 2012, The Chicago International Film Festival will celebrate its' 48th year. Each fall since 1964, the festival features nearly 150 films from around the world and most recently debuted films from 40 first-time directors.
Ten years before the Windy City debuted its film competition, audiences in Columbus, Ohio celebrated the first annual Chris Awards at the Columbus International Film & Video Festival. And while Columbus boasts the longest running film competition in North America, you have to go all the way back to 1943 to find the oldest in the world – the Venice Film Festival in Italy. Other notable North American film festivals include the Telluride Film Festival, where attendees enjoy the rarefied air of the Rocky Mountains, while rubbing shoulders with Hollywood elite. This short film festival is celebrating 38 years of entertaining the masses; the Miami International Film Festival, held every March, enters its 29th year; the 20th annual Heartland Film Festival showcases cinema across theaters in Indianapolis, highlighting independent films and short works of every genre; the Cinequest Film Festival 2012 continues the long-standing tradition of amazing features – for 22 years, more than 80,000 film lovers have attended this event annually.
Small Screen Success
Like all good things, it was only a matter of time before the competitions from the silver screen made their way onto the small screen.
In November of 1989, households across the United States were introduced to what would become one of the longest-tenured broadcast video competition in the country. America's Funniest Home Videos, originally hosted by comedian/actor, Bob Saget, was intended as a one-time network special. The show made such a splash with viewers that the show became a household staple in January of 1990. However, America's Funniest Home Videos, or AFV – as the show is called today – didn't get its start in America.
According to Vin Di Bona, the Hollywood producer responsible for creating AFV, the show was based off a Japanese show called Fun TV with Kato-chan and Ken-chan. Fun TV made it's Tokyo Broadcasting System debut in the mid-1980s, airing six user-generated videos per episode.
"Those videos were a first for television and were so side-splitting funny," said Di Bona. "Back in the U.S., variety shows were just about on their last nail. By creating a solid hour of home movies, we sort of created the genesis for all of this."
Infectious Viral Videos
As technology advanced and consumer-focused video equipment became more affordable, households were able to capture and share life's funniest moments with just a few clicks of the mouse.
With the creation of websites like YouTube and Vimeo, video distribution has grown exponentially since 2005. These online video holding bins have provided producers almost limitless resources for distributing content, greatly increasing the opportunity to gain an audience and following for both amateur and professional talent.
Let The Games Begin
Producers of all levels have taken to the streets, camcorder in hand, with the hopes of striking it rich. With hundreds of video contests slated for 2012 – from YouTube contests, screenwriting competitions, 48 hour film festivals and animation contests – anyone with a shred of technical savviness can craft an entry that could win them some serious prizes. Throw crowdsourcing into the mix and producers could make a nice living by simply entering competitions.
Granted, entering competitions and winning them are two different things. Consider the work of recent Art Institute of Pittsburgh grad, Brendan Walsh. Walsh saw the entry form for a video competition and thought, "I could totally do that!"
"I had seen a few video contest winners online, many of them with low production value," Walsh said. "I couldn't help thinking that anyone who could get their hands on a camera could win." As soon as Walsh got a camera, he got to work on an entry for a furniture video, where he won the $10,000 grand prize. Additionally, he won a video contest for Arby's and another for CheapTickets.
Tim Whalen, producer/director/founder of Big Foot Films, saw a challenge in creating an entry for his local 48-hour film festival in East Lansing, Michigan. While he doesn't claim to be a pro cinematographer by any means, he pooled some of his friends who were, and jumped into the quick-turn contest with the hopes of simply having fun and making something they could be proud of.
"Doing these competitions brings me back to everything I loved and aspired to be as a young college filmmaker," Whalen admitted. "With experience in the field as well as a team full of pros…we have the ability to make some awesome films." Whalen and his team have won four of the past five East Lansing Film Festival 48/5 competitions, and are looking to create a piece for the upcoming Detroit 48-hour film project.
"Crowded" Competitions
Crowdsourcing has become another popular genre of video contests. These contests offer a way for companies to present creative opportunities to aspiring producers who happen to be brand enthusiasts. All entries must follow guidelines laid out by the brand in the form of a creative brief and usually include some sort of required tag line, graphic or product shot. Other than that, the producers are given full creative license. Representatives of the companies will pick anywhere from one to five winning entries and award a prize. Companies have the final say on winning selections, and prizes can be withheld if entries don't meet a companies' criteria.
Websites like Poptent.net, Zooppa.com and Tongal.com work with companies like Netflix, Verizon and Sara Lee to solicit entries from producers. Each contest offers a unique prize for winners, but as James DeJulio, CEO of Tongal.com says, the companies that crowdsource are the real winners, knowing that brand enthusiasts will create content about a product they're passionate about, just for the exposure.
"Of course, money plays a big part," DeJulio said of what motivates Tongal producers. "It's never one thing for everyone. The opportunity to work with higher profile clients, brand affinity or simply the chance to try something new. Big payouts don't always guarantee big results."
"Companies have found, in many cases, that their customers are the ones who can best tell their stories," Mike Burlin, Marketing Manager for Zooppa. "Consumers simply expect to have a larger stake in their favorite brand's assets. It's in a company's best interest to provide opportunities for creative collaboration."
Creating Winning Content
William Shakespeare, while writing Love's Labour's Lost, quilled: "Beauty is bought by judgement of the eye." The same is true for producing compelling video content. Audiences will interpret a video the way they want to see it, yet incorporating fundamental elements into your video contest entries will help increase your chances of winning, says Whalen, who aside from winning several video competitions himself, also judges them.
"A story can be great, but without technical skill to make it beautiful, it can be distracting," says Whalen, who judges entries for the ELFF 48/5. "I love teams who push the limits with ambitious concepts and great cinematography. Just because you have 48 hours doesn't mean you have to rush. Teams that take the time to block out scenes and really compose shots stand out."
Husband and wife video team, Shmuel and Margelit Hoffman of Hoffman Productions, say playing to the viewers' emotion is key to creating a successful video. "Like normal people, judges make their decisions based on emotions. People base their buying decisions on emotion, whether they know it or not. If you can tell a good story with good timing, you've got them emotionally." The Hoffman's recently won the Israel-In-A-Minute video contest hosted by the New York-based non-profit, Nefesh B'Nefesh.
"I'm obviously not creating Academy Award winning films," added Walsh, who has donated some of his winnings to philanthropic causes. "I try to consider what I can do with what I have. Most importantly, I try to be someone that other people like to work with. Nothing would have come of my productions if I didn't have help every single step of the way."
Walsh, Whalen and the Hoffmans offer great insight into what it takes to win, and they also added six more elements every winning video needs to have:
Creative Composition – Frame your shots so the viewer is treated to lots of eye candy.
Sufficient Sound – "Good sound can save poor visuals," Walsh added. "But great visuals can't compensate for bad sound."
Reread the Criteria – If you're entering a crowdsourced video competition, stick to the creative brief. Nothing will get your work tossed faster than too liberal of a creative license.
Build Buzz Behind Your Work – Utilize your social network to show support of your efforts. Like a good restaurant, if your audience is served a good meal, they'll tell their friends. Seriously.
Have Fun – If your team is focused on the end result, production will fly by and your finished work will be something that everyone will be proud of.
Keep Your Viewer First – "Shelf the ego, forget the beauty of your talent, maintain a critical eye and keep editing," Margelit Hoffman said. "Don't call the work done too early."
Finally, one of the biggest no brainers of all is to only use content you've created to prevent infringing on copyrights on someone else's work. As for music, artists and record companies may grant you a license to use their music without too much trouble; make sure you always provide recorded proof for the use with your entry.
Typically, music companies will ask you adhere to a set of guidelines for use, so as long as you honor that, you might just be able to take your production value up a few notches. Can't get the green light from the label? There are plenty of royalty-free resources available that allow you to generate audio and visual assets for your videos without having to jump through the countless hoops of getting an artist's permission.
Go and Fill Your Mantle
Like any good pupil, learning from the teachers can only go so far. Practicing your craft is the only way to improve your chances of cashing in like the lucky few mentioned here. With a little luck, as well as a lot of creativity and initiative, you, too could be a video contest winner.
Sidebar: Video Contests 2012 – Ready, Aim, Win!
From simple short video contests sponsored by a company that wants to promote its products, to honest-to-goodness créme-de-la-créme film festivals, the 2012 video contest and film festival season is upon us.
Videomaker has a page on our website dedicated just to short video contests. There's a wide variety of contests posted from "challenges" where you win products, to music video contests where you edit the video for an up and coming rock band.
While you're there, check out the Videomaker Film and Video Festival page where you'll see juried competitions from all over the country just waiting for your entry.
In 1987, Videomaker ran it's first annual contest, to commemorate our 1st anniversary of publication. We were one of the first short video contests out there back then, and although that 20-year running contest is no longer around, check out many of the winning entries. They're worth a look, to get a hint at how ordinary video producers made some extraordinary videos.
Finally, you might not be able to make it to France for the Festival de Cannes in May, www.festival-cannes.com/, but you can still stay stateside and see where "The Big Boys and Girls Play". Here's a list of some of the larger professional festivals for the 2012 film festival season playing out all over the country this year.
Festivals: 2012*
* a sampling only, not a complete list
Dave Sniadak is an award-winning video producer based in Minneapolis, Minnesota. His clients include several Fortune 500 companies, professional sports franchises and small businesses.