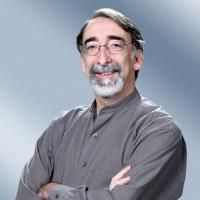 A New Videomaker
We have a few new things for 2008 that I'd like to tell you about: new columns, features and departments for Videomaker magazine.
Tutorials is a step-by-step walk-through of a specific shooting or editing technique or effect. If it's an editing technique, we will demonstrate it with a specific software package. Tutorials will have video links, so readers can look online to see what we're describing in the magazine.
Distribution is a new column dealing completely with distributing your video: online, DVD, TV, film festival, etc. Distribution was an occasional feature in the past, but with the proliferation of videos "out there," we've decided it needs its own monthly column. This issue is on Compression, and future columns will be on Online DVD Sales Houses, Festivals, Video-sharing Sites and Publicity, to name a few.
Producer Profiles is an in-depth look at individual video producers and their projects, from all experience levels. Producer Profiles highlights one producer who is making videos in a particular arena, like Web-only, documentaries and one-man-bands.
What's Legal will rotate with Media Releases and Producer Profiles. For the most part, What's Legal will run the gamut from musical copyright to fair use and contracts. The more videos people put on the Web, the more questions we get on these issues. Media Releases is as it's always been: books, tapes and DVDs of interest to our audience.
At Videomaker headquarters, we've been debating how best to use the Web site, as opposed to the printed magazine. I will share some of our thoughts. The magazine has much higher resolution than the Web site on a typical computer monitor. When it's important for our audience to view high-resolution images, the magazine is the best place for these to appear.
The magazine is a very visible symbol of your interests. A magazine on your coffee table lets you and your house or office guests see what you love. Our Web site, hidden in your bookmarks, is not nearly as visible. The magazine is handy proof of advertisers' marketing efforts: it's easy to open up Videomaker and show visiting clients an advertisement.
Advertisement
The magazine is suitable for long reading periods. Reading more than a few Web pages is not as enjoyable as reading books or magazines. This may have to do with resolution or looking across a desk. Many of us want to limit the amount of time that we just stare into a source of light, whether it's a CRT, LCD or any other type of monitor.
Perhaps most importantly, when used along with a computer, a magazine serves as a complementary display. Just having a magazine opened up to a tutorial feature article next to your computer is like having another monitor.
These are just some of our thoughts. Please e-mail us with your opinions and observations.
Matthew York is Videomaker's Publisher/Editor.