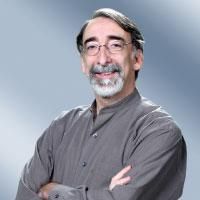 Over the years we've learned that many of our readers like the idea of making documentaries, an extremely popular genre for our readers. Making a documentary (doc) looks easy from the point of view of the audience. Those video producers who have attempted or succeeded in actually making a doc have a deeper understanding of the challenge. Compared to drama or fiction, making docs seems to have fewer complexities. On the surface, it appears that "documakers" don't have to manage actors, make-up or wardrobe. To an inexperienced producer, it may also appear that there is no need for directing. These superficial observations and speculations inspire people to dream about making their own doc.
Another reason for this genre's popularity is that good documentaries are well received by audiences because they are a joy to watch. A good story with compelling characters is fundamental to any great movie or video. Even within the genre of drama, when the stories are true, they tend to be more interesting. However, in a doc, the story and the characters are genuine and authentic, making this genre even more compelling to watch.
In recent years, documentaries have become wildly popular. Not just the big hits like March of the Penguins or Fahrenheit 9/11, but dozens of others have seen record box office draws or enormous TV ratings. Fahrenheit 9/11 set a new record for doc profits, earning more than $228 million in ticket sales and selling more than 3 million DVDs. The most popular creators of documentaries have propelled them into the main stream. People like Ken Burns and Michael Moore have helped the public become more aware and keenly appreciative of the genre.
Advertisement
Making a good doc is not as easy as it looks. Shooting ratios can be very high, sometimes over 60:1, shooting 60 hours of video in order to create a compelling 1-hour doc. Directing a documentary is tricky. For certain forms of docs, like cinéma vérité, directing is quite minimal, so as to capture "the truth." To make a good doc, keep a few rules in mind and you'll have a great time.
A good story with compelling characters is fundamental for a good video but critical for a good doc. Most well-structured stories contain three acts. As the story progresses, there is a rising and falling of tension with each crisis, but an overall rising tension as the climax is approached. Your characters must be expressive, articulate, loud and/or use lots of hand gestures. Great characters have unique personalities, mannerisms, interests, and attitudes. Finally, be sure that you have easy access to shoot these great characters in their "natural" environment. Maybe you don't have access to the White House, but you probably have good access to your uncle's house. Now go make the next great doc!
Matthew York is Videomaker's Publisher/Editor.