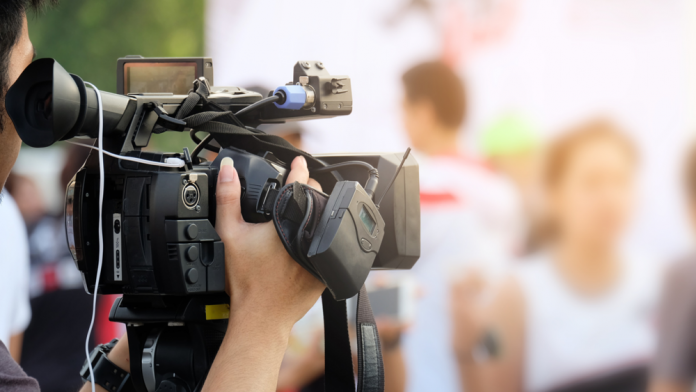 Many people want to stream events across the country so far away viewers — whether millions or a select few — can enjoy. Live event coverage is a great way to grow your video production business and is something that can provide a steady income throughout the year.
Gear Needed to Net Started
Just like with any other kind of production, to start, you'll of course need a camera that can capture video at resolutions of at least 1080p. You'll also need the ability to output you video signal via either HDMI or SDI depending on the other gear in your set up. HDMI will likely be a better choice since HDMI switchers and recorders are often more affordable.
One camera can be sufficient when getting started, but a multi-camera setup is the way to go when covering a live event; the more coverage the less likely you are of missing a critical moment. Even for productions that aren't streamed live, a multi-camera system can cut the time of postproduction down tremendously. It also makes for a more entertaining broadcast when you have multiple angels to switch back and forth too. But when you have more cameras you will need more operators. If you're planning to use multiple cameras, it's best if they are all the same so there aren't drastic shifts in color and exposure as you switch between shots.
One camera can be sufficient when getting started, but a multi-camera setup is the way to go when covering a live event; the more coverage the less likely you are of missing a critical moment.
The next piece of gear you'll need — if you don't have one already — is a good solid Tripod or monopod with a fluid motion head. That fluid head is key to getting smooth and stable footage. Good audio gear will also be vital to producing a high-quality live video. How you incorporate the audio signal will depend on your switcher, but most will have separate audio inputs that you can switch between independently from the the video inputs.
Seamless switching between the various cameras along with the ability to add transitions, effects and graphics is a must, so you'll want a capably switcher with enough audio and video inputs to accommodate all your mics and cameras. You can invest in a machine specifically made for video switching or install switching software on a computer you already own — just know that you may still need additional hardware to accommodate all of your inputs. Aside from your cameras, this will likely be your biggest investment, so make sure you find a solution that does everything you need it to.
Live or Live-to-Ta?pe?
The last part of your technical setup that you'll need to consider is how the video will be delivered. If you're streaming live directly to a streaming platform like YouTube, Facebook, Ustream, Twitch or others, you'll need a strong internet connection, preferably one dedicated to the stream. If you won't be streaming the video live, you'll simply need a place to store the recorded stream for later delivery.
Know Before You Go
Whenever you're covering a live event, it's important to coordinate with your client and make sure you don't miss a moment. Knowing all the details can help you make the best decision on crew and equipment needed. Things you will need to know are:
How long does the event last?
Will they want a recording of the live broadcast edited for use after event?
Will they want any video mixing, lower thirds, titles or logos inputted into live stream?
Will there be proper audio for the event?
Will they want multi cameras or single camera coverage?
Can you view the venue before the event date?
Get a understanding of where all subjects will be, and if you can get an schedule for the event that would be extremely beneficial to you. Get as many details as possible no matter how big or small. The more you know the smoother things will go!
At the same time, you'll also want to set clear expectations for you client. It can be hard to determine what to charge a customer as it is hard to get an exact number of hours it will take in post-production. If you are simply switching the video as it streams live online without any adjustments, it could be appropriate to charge an hourly rate for the time you spend at the event. If post-processing will be required, you'll need to adjust your rate — and client expectations — accordingly. You may also find yourself spending more time that you budgeted for discussing the details of the event with your client. It's typical to charge by the hour for events because of the unpredictability.
Going Live
On the day of the event showing up early is a must. Aim for at least two hours so you can check that all equipment is functioning properly and ensure that your connection is strong and steady. The last thing you want to happen in the middle of an event is for your stream to crash. Make sure all your batteries are charged and all your accessories are accounted for and in a place that you can access quickly and quietly. At a live event it is important to sync your cameras and audio together and double check that all settings are correct.
No event is the same. When you are recording a live event, anything can happen and you need to be ready to capture that moment.
Joshua Edwards has been involved with Video and Photography for most of his life and has begun to use them as a way to inspire others to do what they love.