The action camera market segment, popularized by GoPro, has made point of view (POV) filmmaking accessible to the masses. There's something compelling about watching filmmakers share their adrenaline rush with an audience. An action camera's stunning image quality and ability to mount to just about anything that moves makes it a YouTube favorite.
The POV perspective is thrilling and awe inspiring. But is POV the only view you want to share with your audience? Wouldn't your film be more powerful if presented from more than one camera angle? Let's explore the possibility of video thrill-seekers using multiple cameras in their films.
Tip #1: Managing Multiple Cameras
Let's use an example of a rock-crawling truck adventure where 4x4s traverse giant boulders. The POV camera could be placed on the hood or roof. Another action camera could mount underneath the truck to show the suspension system doing its magic. Someone on the sidelines could operate a third camera. Cutting between all three cameras tells viewers the whole story of the rock-crawling adventure.
Advertisement
Using more than one camera requires post-production editing — the process of sequencing the shots from various cameras into a finished production. For that, you'll need editing software like the free GoPro Studio, or Sony's free Action Cam Movie Creator, which offers a Video Merge feature for presenting four simultaneous shots. Pro editing apps like Adobe Premiere Pro and Apple Final Cut Pro X offer even more option for syncing and cutting multiple streams of video.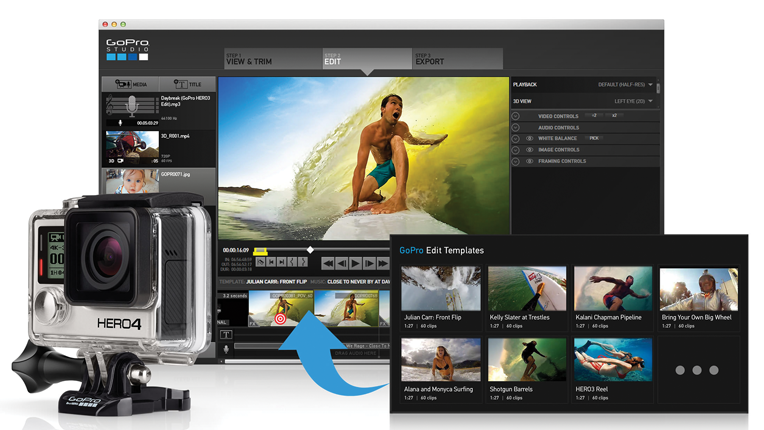 A challenge in using multiple cameras is matching the look of the images. Unfortunately, cameras of various models usually differ on levels of color saturation, white balance and other image characteristics. When editing, cutting between these cameras just won't cut it. Using multiple cameras of the exact same model is best, but often not possible.
Most video editing software has built-in tools to help with color correction and matching. Another option is to use GoPro's Protune tools to alter a GoPro's look to make it match a DSLR camera or iPhone.
One way to mask images that don't match is to present one camera in black and white, or just use it for slow motion.
One way to mask images that don't match is to present one camera in black and white, or just use it for slow motion. In our example, it could be the camera under the truck.
GoPro created the action camera segment, but they're not the only game in town. Other quality options include the Sony FDR-X1000V and ION Air Pro 3. There's a multitude of action cameras, but be careful, not all of them record quality video.
#2 Overcoming Audio Challenges
Here's an unpleasant truth: the camera's built-in mic is simply not going to give you professional results. The solution is an external mic. This along with an external recorder, makes particular sense in a multi-cam shooting environment since it consolidates your usable audio into a single track.
The GoPro HERO4 Black and GoPro HERO4 Silver accept an external mic via an optional mic adapter. One solid external mic choice is the lightweight Røde VideoMic Go with included foam windscreen. Røde designed the mic to mount atop a camcorder or DSLR camera, a little ingenuity is required to use it with most action cameras.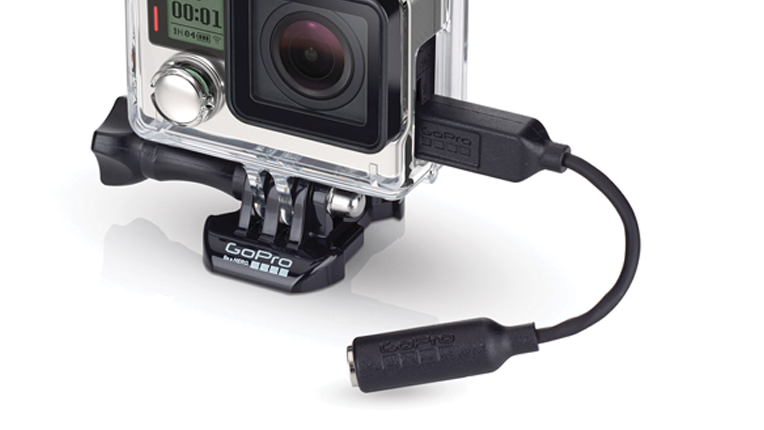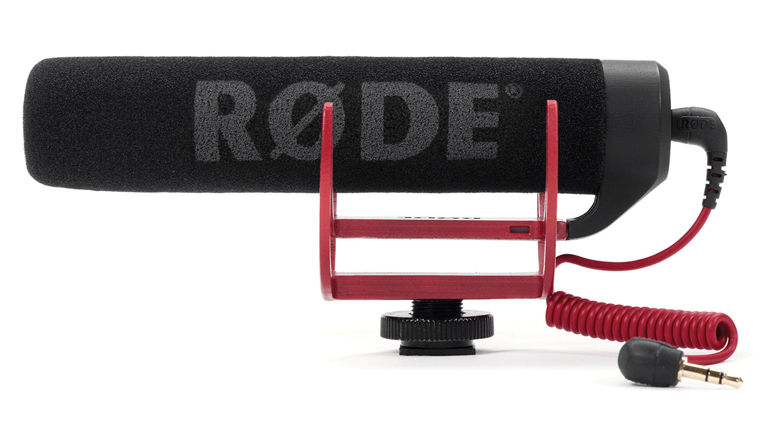 An audio challenge plagues almost all extreme sports from BASE jumping to kitesurfing — it's wind. Since the camera and microphone are in motion when recording, the air rushing by produces an unpleasant audio roar. On an external mic, using a windscreen is an easy way to minimize this problem.
In some thrill video situations, a minimalist approach to audio might be best. In other words, the sound captured when the cameras were recording is not critical to telling the story. In the rock crawling example, using music or narration as the primary audio might be the best solution. Recording live narration is made easy with Sena's Bluetooth Audio Pack for GoPro compatible with the HERO3 and 4.
Another option is a portable audio recorder like the Zoom H4n & Essential Accessories Kit. It's built-in low-cut filter, and included windscreen, reduces pesky wind noise.
Synchronizing the captured sound to match the on-screen action takes some work, but it's within reach with video editing software. Free audio editing software like Audacity makes quick work out of reducing the wind's growl with their noise removal feature.
#3 Monitoring Multiple Cameras
Sony and GoPro offer mobile apps that remotely control their cameras and provide a way to monitor video. These mobile apps are a free download for both iOS and Android devices, for tablets or phones.
Sony's app can control and monitor multiple Sony action cams. The GoPro app is compatible with the Apple Watch, but only connects with one camera.
Sony offers their wristwatch-style Live View Remote that allows camera control and the ability to watch live video while recording. The GoPro Smart Remote affords control of multiple GoPro cameras from distances of up to 600' but does not offer a monitoring feature.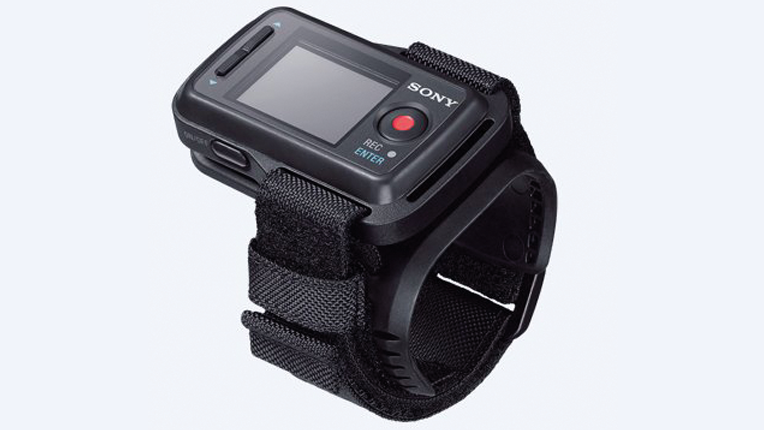 Monitoring multiple cameras of different types simultaneously is a challenge. One solution is to use multiple phones or tablets.
Using multiple cameras will take your thrill-seeking adventure to the next level for the excitement of your viewing audience. One admonition: be careful out there, no action shot is worth putting your safety at risk.
David G. Welton teaches in the Radio/TV/Film Department at Butte College in northern California.