Action cam owners are no doubt familiar with wind noise, unwanted background sounds, pops and muffled or inaudible speech captured by the cameras internal mic. These audio issues can be greatly reduced or eliminated by using an external microphone. Before purchasing an external mic for your GoPro or any other action cam, there are a couple important things to note. You are going to have to remove your camera from the waterproof housing and, for GoPro, place it in either the Frame or the Skeleton Housing. Some microphones require a GoPro 3.5mm Mic Adapter. While using any external mic with a GoPro you must turn off WiFi to avoid audio interference. In this article, I will talk about the strengths and limitations of some popular external microphones currently available to help you choose the right microphone for the job.
Sony ECMCS3 Clip style Omnidirectional Stereo Microphone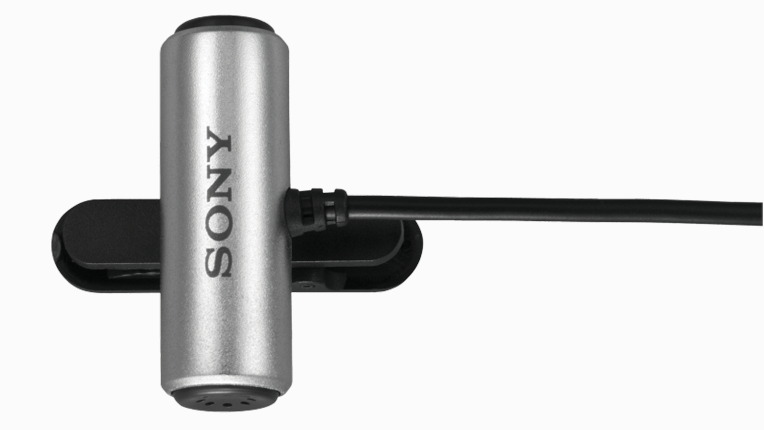 If you're looking for an inexpensive external mic for Vlogging, then check out the ECMCS3. You'll notice the louder richer vocals as compared to your camera's internal mic. The microphone rotates for flexible placement and has a clip. Thats it. Nothing else to set. Just plug it in and you're ready to go. This microphone works and sounds great for under $20. For the price, you might want to keep one in your kit for a spare.
Best uses:
Indoor use at close proximity
Vlogging
MotoVlogging
Lectures
Recording V.O.
The Good:
Inexpensive
No Batteries to replace
Good for mounting in helmets
The Bad:
Not the best option to use as a lav because of it's non-discreet design and short cable.
Microphone rotates freely and can rub on clothing, creating unwanted noise.
Rode VideoMic Pro Compact VMP Shotgun Microphone
The Rode VideoMic Pro is a broadcast recording quality condenser microphone with integrated shock mounting. It is Ultra lightweight and compact (six inches and 3oz) which makes it a great choice for action cams. It is also powered by a 9 volt battery, so it won't draw from your camera power. The sound quality is unbelievable. This mic is provides clean clear audio and is a great value at $219.
Best uses:
Skateboarding videos
NAT Sound
Interviews
Independent Film
The Good:
Versatile
Adjustable gain
Long battery life
The Bad:
Battery cover design makes changing the battery difficult
Not suited for overly loud environments
No compatible GoPro mount for this mic, so you either have to use it on a boom or make a DIY mount
No case
Edutige Uni-Directional Microphone ETM-008
The ETM-008 is a high-quality unidirectional electret condenser microphone with excellent signal-noise ratio by 69dB +. This works great out of the box and has amazing sound. It connects via a 3.5mm jack plug. If you combine it with a 90 degree adapter it can be used as a mini shotgun mic. The ETM-008 comes with a cable, mic clip and windscreen to double as a lav. This mic kit is a great value for under $70
Best uses:
Interviews
In the car
independent film
Outdoors
The Good:
Versatile
Can be used as a lav or onboard mic
Excellent sound quality
The Bad:
I could not find anything bad about this mic
Sena (GP10-01) GoPro Bluetooth Pack
If you want to be free from wires than the GP10-01 is for you. This unit features Bluetooth 3.0 and has an audio recording range of up to 500 meters. This unit is available for $89.95 and is compatible with any Bluetooth headset. Included in the box is a Bluetooth Pack for GoPro, Audio Connector and Frame Case. The GP10-01 is geared towards MotoVloggers. When paired with the Sena 20S-01 Motorcycle Bluetooth Communication System (sold separately for $259.10) you can talk to (and record) other riders through the intercom.
Best uses:
MotoVlogging
Self-narration
The Good:
Firmware upgradeable
Two-year warranty
The Bad:
When recording the internal mic and Bluetooth source audio simultaneously, the internal mic drowns out Bluetooth audio
Hopefully this article will help you choose the right microphone for your action cam.
Tim Wuolle is a freelance video professional with more than 15 years of broadcasting experience in live events, sports, news, concerts and awards shows. He has also worked on independent films.