When director Sean Baker said "we wanted to separate ourselves from the pack", for his next feature film, Tangerine, it was not only the subject matter that raised eyebrows in Hollywood — it's about transgender sex workers in Los Angeles — but also the fact that he was able to shoot the entire movie exclusively on the iPhone 5s.
With no financing, but a cracking story that needed to be told, Baker had no choice but to go down the micro-budget route to get "Tangerine" made. If it weren't for Duplass Brothers Productions stumping up a grateful $100,000, the movie would not have been made. It sounds like a lot, but not really when the average budget for a Hollywood film is in the millions.
Surprise Ending
Baker's edgy comedy ended up shocking the Sundance Festival when it premiered in 2015, not because of its LGBTQ storyline, but because of what happened at the end as the credits rolled, along with the line "Tangerine was shot entirely on the iPhone 5s with our anamorphic adapters."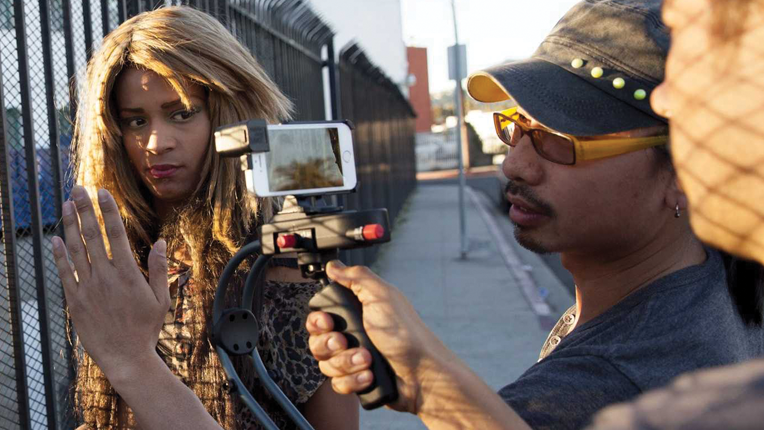 The director had kept that part under wraps to allow the film to be judged on its own merits — and "Tangerine" quickly won over film critics. The Hollywood Reporter described the film's production quality as "crisp and vigorously cinematic." More important, "Tangerine" finally showed that, yes, you can make a feature-length film with a smartphone and show it on the big screen, just like a proper movie.
So how did Baker, whose previous indie output includes "Prince of Broadway," "Take Out" and "Starlet," manage to pull off such technical and sumptuous production wizardry by using only an iPhone as a principle camera?
Essential Tools
Ingenuity certainly played a part, and tenacity, vision and a good deal of luck and goodwill were also factors. Any filmmaker relies, to an extent, on all of these attributes when navigating a project from script to screen.
Once he had decided to shoot his script on a smartphone, Baker's lucky break was provided first by Apple, who had just released its iPhone 5s with its 8-megapixel camera upgrade. His next piece of luck came from Moondog Labs who had just release a prototype its 1.33x Anamorphic Adapter for iPhone 5s, which gave the director a 2.40:1 aspect ratio from the original 16:9 when filming on his mobile device.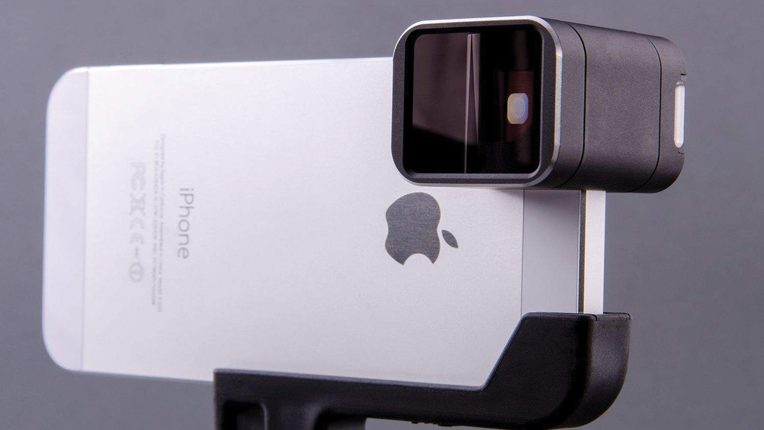 If you've seen "Tangerine," then you will have not been able to miss the widescreen cinematic effect this piece of kit brought to the production. In a post screening Q&A at Sundance, Baker described the adapters as "amazing:'' "I wouldn't have made the film without that. I think it really elevated the look," he said.
The $160 device works by clamping onto the phone to squeeze out a 30-percent wider image onto the sensor, whose native video is captured in 16:9.
"Not only does it enable a 2.40:1 aspect ratio after a desqueeze in Final Cut Pro or [file converter] Handbrake, but it also offers anamorphic touches such as horizontal flares, which 'Tangerine' uses to great effect," says Patricia Thomson, writing on the ASC website.
To achieve a really impressive cinematic effect the FiLMiC Pro App is also essential — and a gift for any mobile filmmaker. The app enables the camera operator to lock exposure, focus, white balance and more with better compression — 50mbps encoding at 1080p for each shot.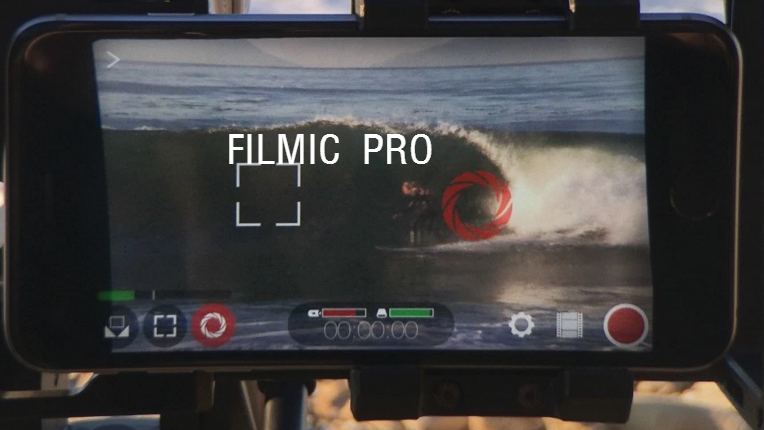 Baker also gave cinematographer Radium Cheung a Steadicam Smoothee, and he used his 10-speed racing bike as a dolly, to prevent camera shake.
Lighting on the set was mostly natural, except for three battery-operated Rosco LitePads – 1'x1', 6"x12" and 3"x12" to provide additional lighting. In post-production, Baker amped up the color with a saturating effect in the final edit in Final Cut Pro — to reflect the colourful characters and give the film a 'pop vérité' feel, as one critic described Tangerine.
To prevent the shoot from running out of juice, Baker bought a bunch of Mophie battery chargers to keep the iPhones powered up.
Creative Methods
When it came to casting Tangerine, Baker scoured Instagram and Vine to find extras and spotted the two main actresses, Mya Taylor and Kitana Kiki Rodriguez, at the Santa Monica Boulevard and Highland Avenue intersection.
Baker also used his ingenuity for the soundtrack by searching Soundcloud, the online audio distribution and file-sharing platform, for suitable music, which again was used to stunning effect.
The other great advantage of filming on iPhones was that it's easier get away with shooting without a permit if you need to, though we officially don't advise doing this. But be careful on this point and don't break the law – Baker said that for "Tangerine," they did obtain permits for the main shoot, but working with such a small production crew meant that they didn't have to close off any streets or areas, which helped keep costs down.
Using an iPhone also made the mainly amateur cast more relaxed and brought out natural and realistic performances, which made the entire film fun and exciting, and it just shows what, in the right hands, an iPhone or any quality smartphone, can achieve, when you really put your mind to it.
Tony Myers is an editor on the Guardian in London, and founder of the website smartmoviemaking.com