To be considered for these awards, at least one of our editors must have had hands-on experience with the product. Each product category has been carefully considered and debated by our editorial team. A few punches were thrown and, sad to say, one even obtained a black eye in the process. Thankfully, we now have peace again amongst us. Remember, we do this for you. As a reader, you shouldn't consider the products on this list the only products worth buying. Rather, it's simply a list of the best products we at Videomaker have had a chance to use.
When considering a product, we look at its innovation, value compared to its direct competition, and overall performance.
Each product should be the best offering in its category and released since our last best products awards. When considering a product, we look at its innovation, value compared to its direct competition, and overall performance. Some of the awards are no brainers; keep your eye out for them. Others, the winner could claim its victory by just a small nuance. Without further ado, here are Videomaker's Best Products of 2017.
Best Cinema Camera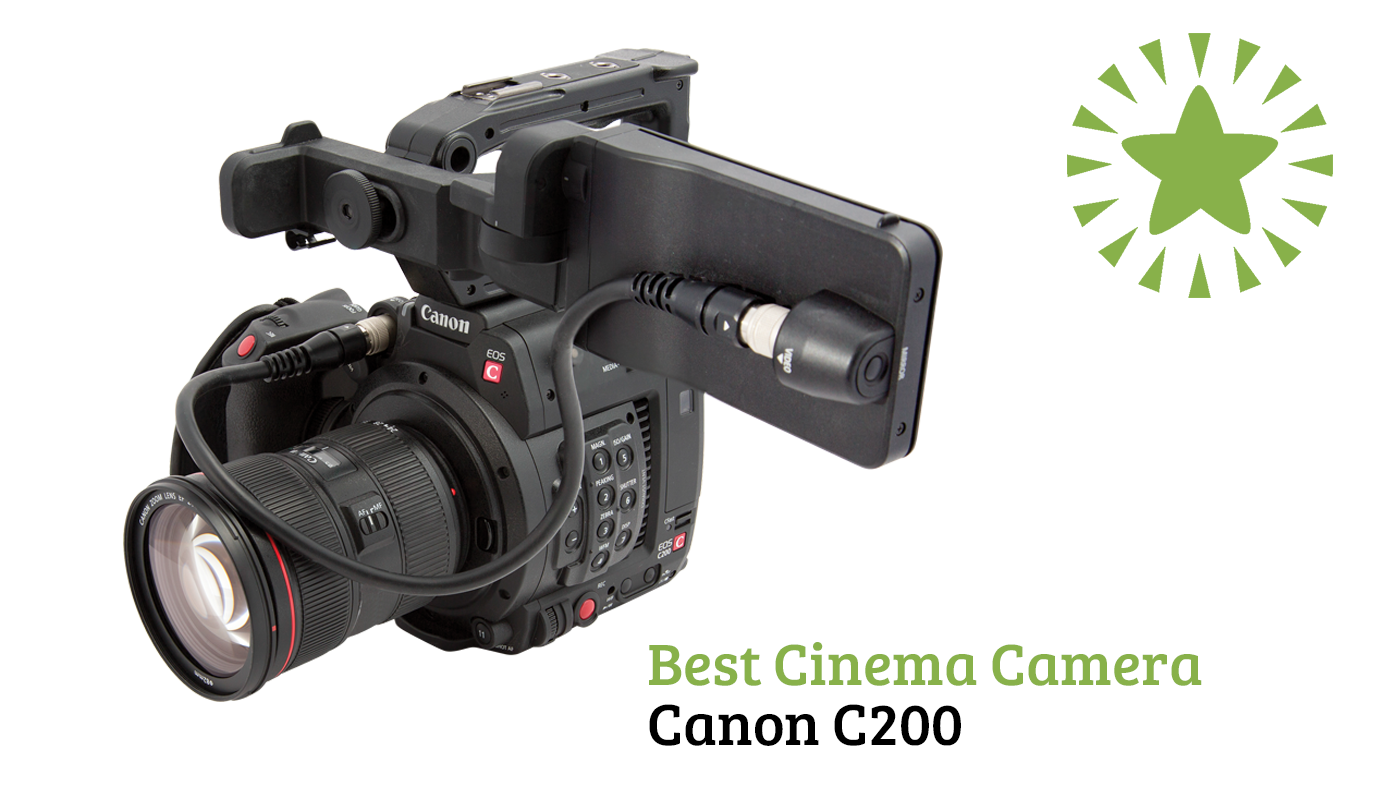 Canon C200
With the C200, Canon made a camera that gives lots of workflow flexibility and doesn't lack in features. With its Super 35mm sensor, dual pixel AF and dual DIGIC DV 6 processors, it can shoot up to 120 frames per second in HD. It also shoots DCI 4K and can record Canon RAW Light internally to Cfast 2.0 cards. For non-RAW workflows it offers MP4 and MP4 proxies recorded to SD card. Costing 7,500 dollars, it has a rotating four-inch LCD monitor, two XLR inputs and a very usable camera grip. Congratulations and hats off to Canon for the C200, which we're dubbing Videomaker's Best Cinema Camera of 2017.
See the full review: www.videomaker.com/article/19172
Best Hybrid Camera Over $1,000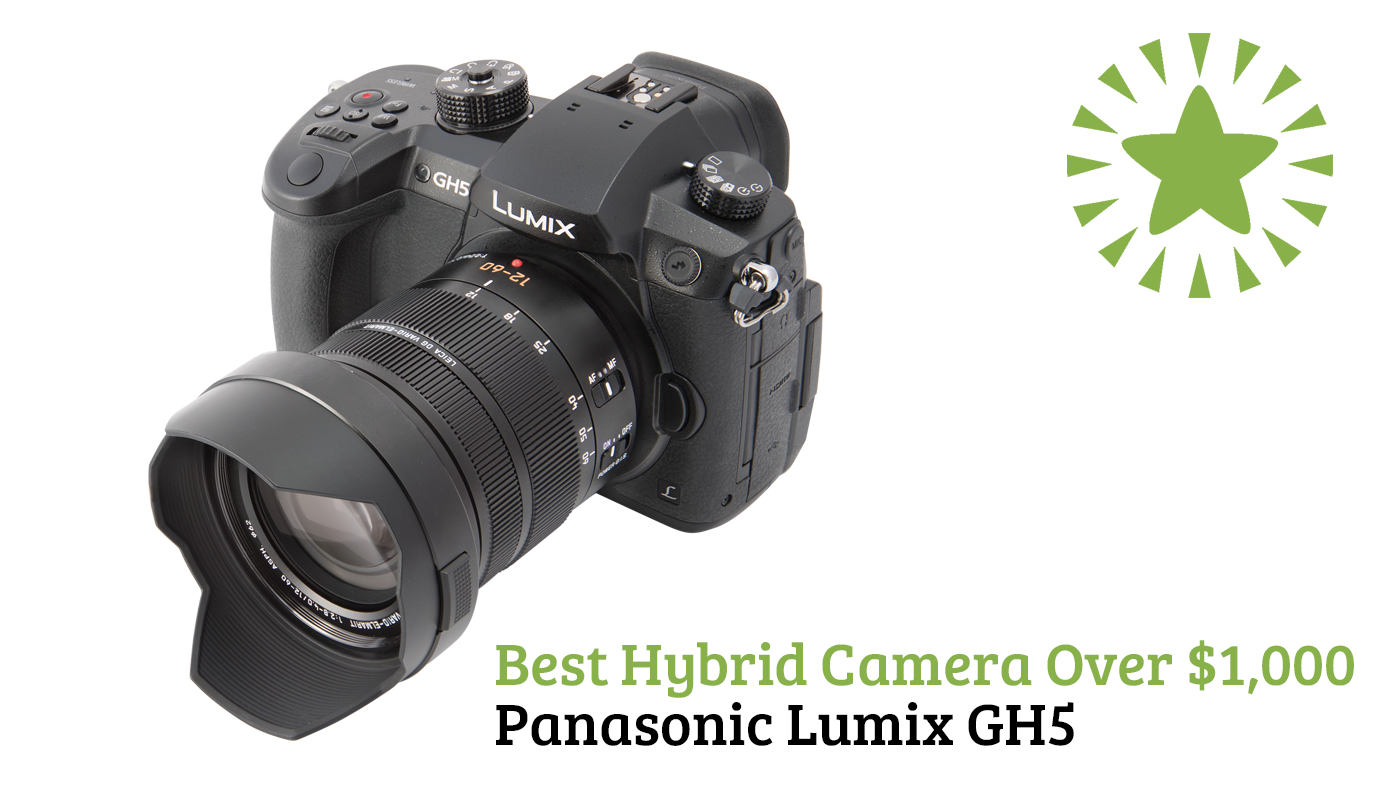 Panasonic Lumix GH5
The choice for this category was easy. The Panasonic Lumix GH5 shoots internal 4:2:2 10-Bit video, it can be equipped with v-log, and it has 5-Axis sensor stabilization. It shoots up to 4K at 60 frames per second with no additional crop and has a full size HDMI port. For 2,000 dollars, the Panasonic Lumix GH5 has no rival. The best setup is combining the XLR adapter for an additional 400 bucks and the Panasonic 12-60mm for 1,000 dollars for a ready-to-go, feature-rich monster that together costs only 3,400 dollars. Congratulations to Panasonic's Lumix GH5 for winning Videomaker's award for Best Hybrid Camera Over $1,000 of 2017.
See the full review: www.videomaker.com/article/19015
Best Speciality Camera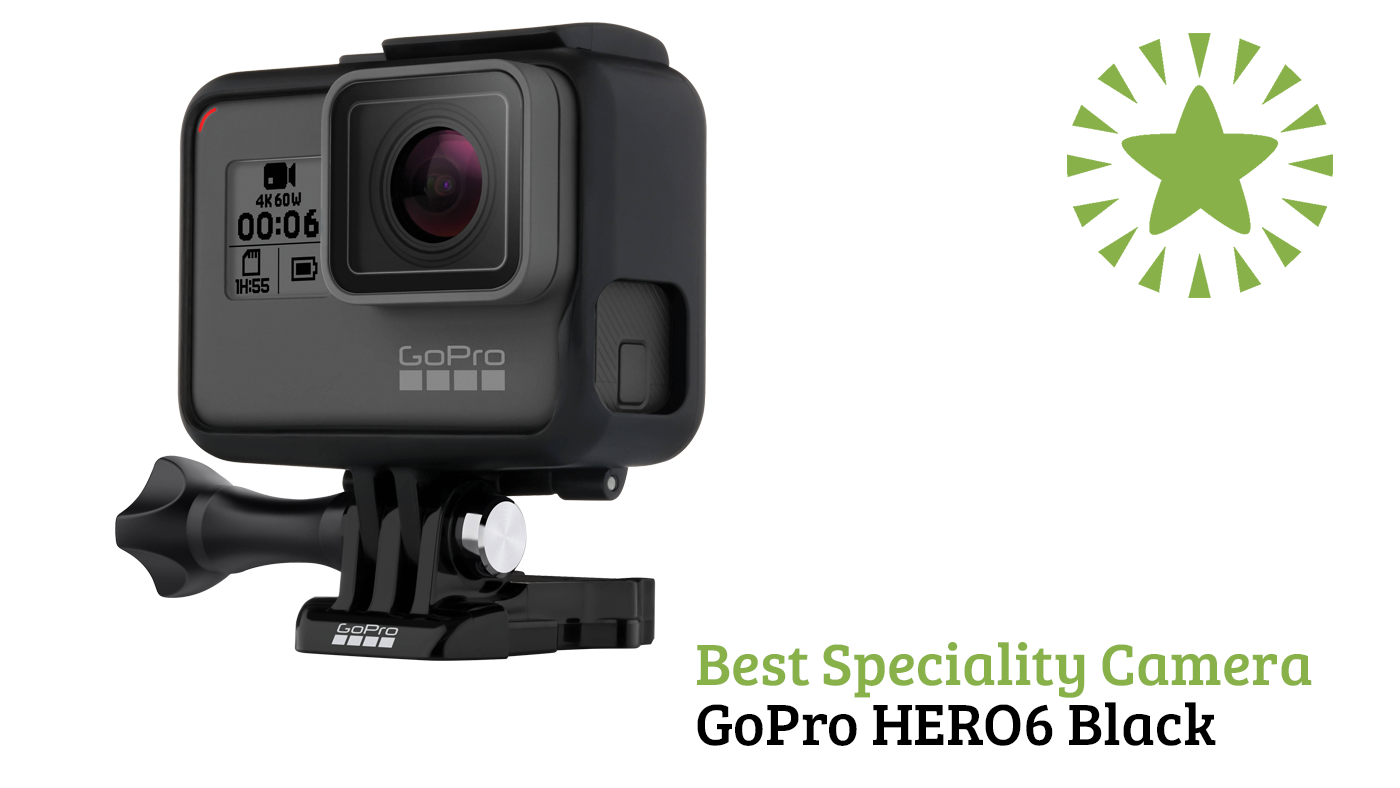 GoPro HERO6 Black
GoPro's first camera with their newly designed GP1 image processor, the HERO6 Black is 500 bucks. With its announcement, GoPro now offers five different cameras ranging from the original session to their newly introduced 360 camera, the GoPro Fusion. The HERO6 Black offers both optical and digital image stabilization and can shoot up to 240 frames per second in HD and 60 frames per second in UHD 4K. Congratulations to GoPro with the HERO6 Black, Videomaker's Best Speciality Camera of 2017.
See the full review: www.videomaker.com/article/19175
Best Fixed-Lens Camera Over $1000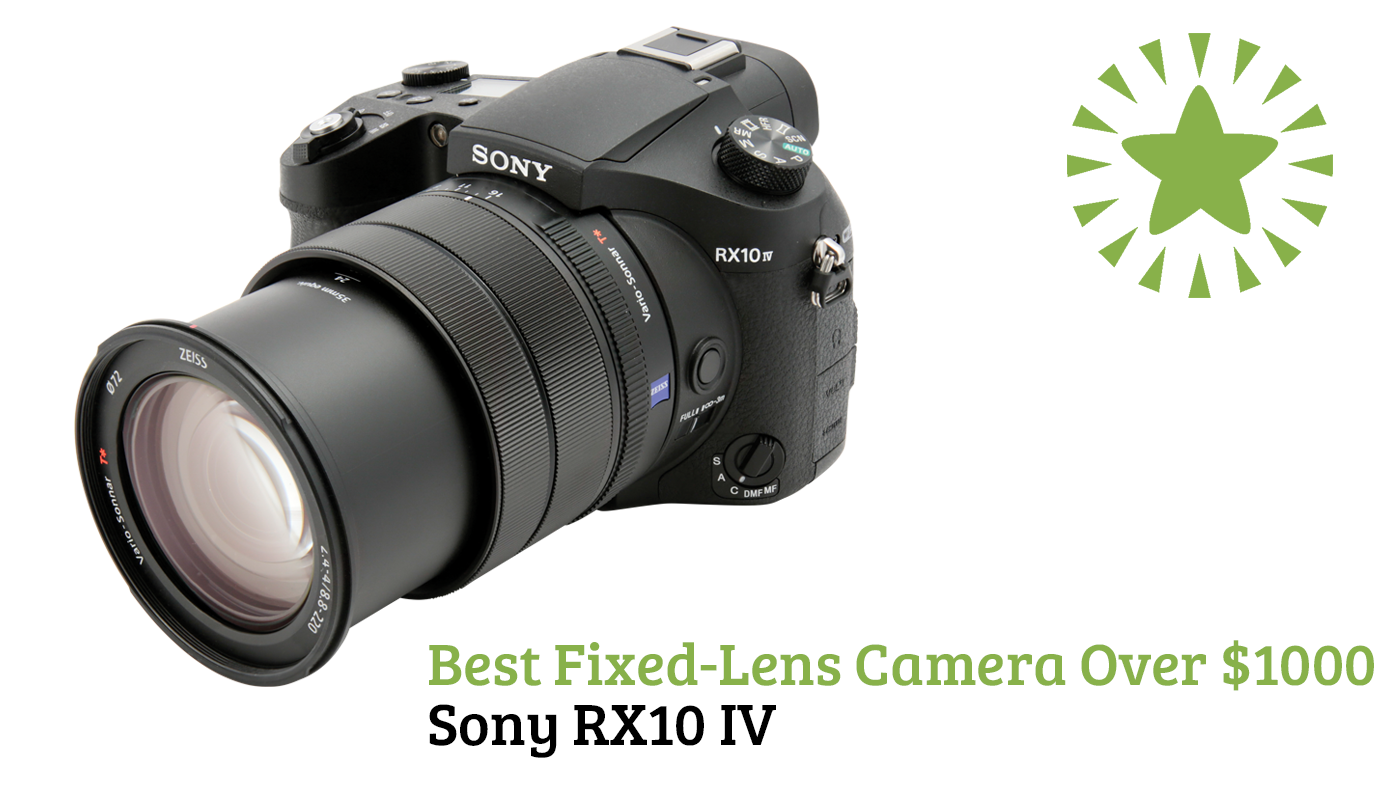 Sony RX10 IV
The Sony RX10 IV continues a long line of RX10 cameras. With improved Hybrid AF, it costs 1,700 dollars and gives you a focal length of 24-600mm. The zoom is servo controlled and shoots up to UHD 4K on its one inch sensor. Lastly, Sony includes s-log for those who want the most dynamic range and color. Congratulations to Sony with the RX10 IV, Videomaker's Best Fixed-Lens Camera Over $1,000 of 2017.
See the full review: www.videomaker.com/article/19250
Best Hybrid Camera Under $1,000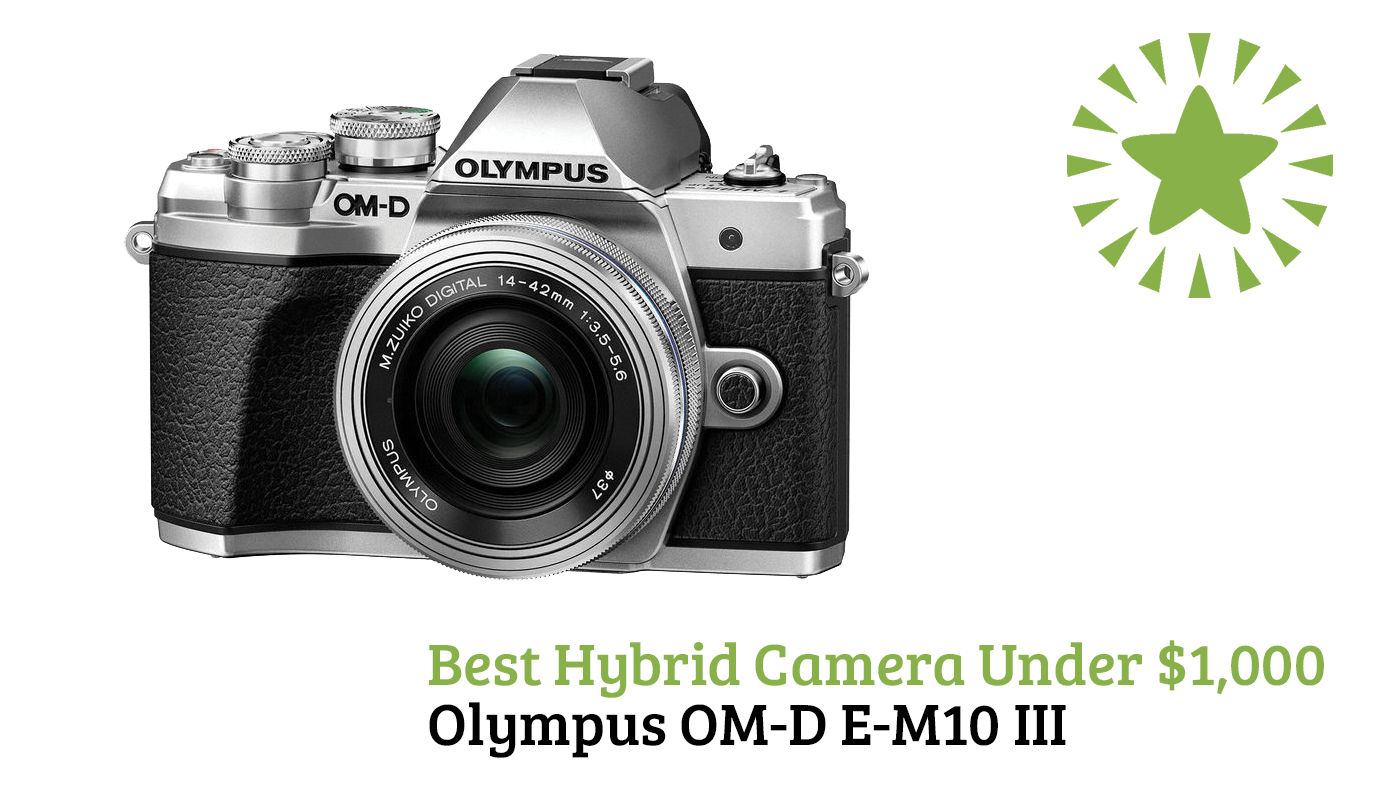 Olympus OM-D E-M10 III
With its 16.1 megapixel Micro Four Thirds sensor, the Olympus E-M10 III shoots up to UHD 4K 30 at frames per second. It has a tilting touchscreen and has in-body 5-Axis image stabilization. For 650 dollars, it offers a lot of value with a small price tag. Congratulations to Olympus with the E-M10 III, Videomaker's Best Interchangeable-lens Camera Under $1,000 of 2017.
Best Field Monitor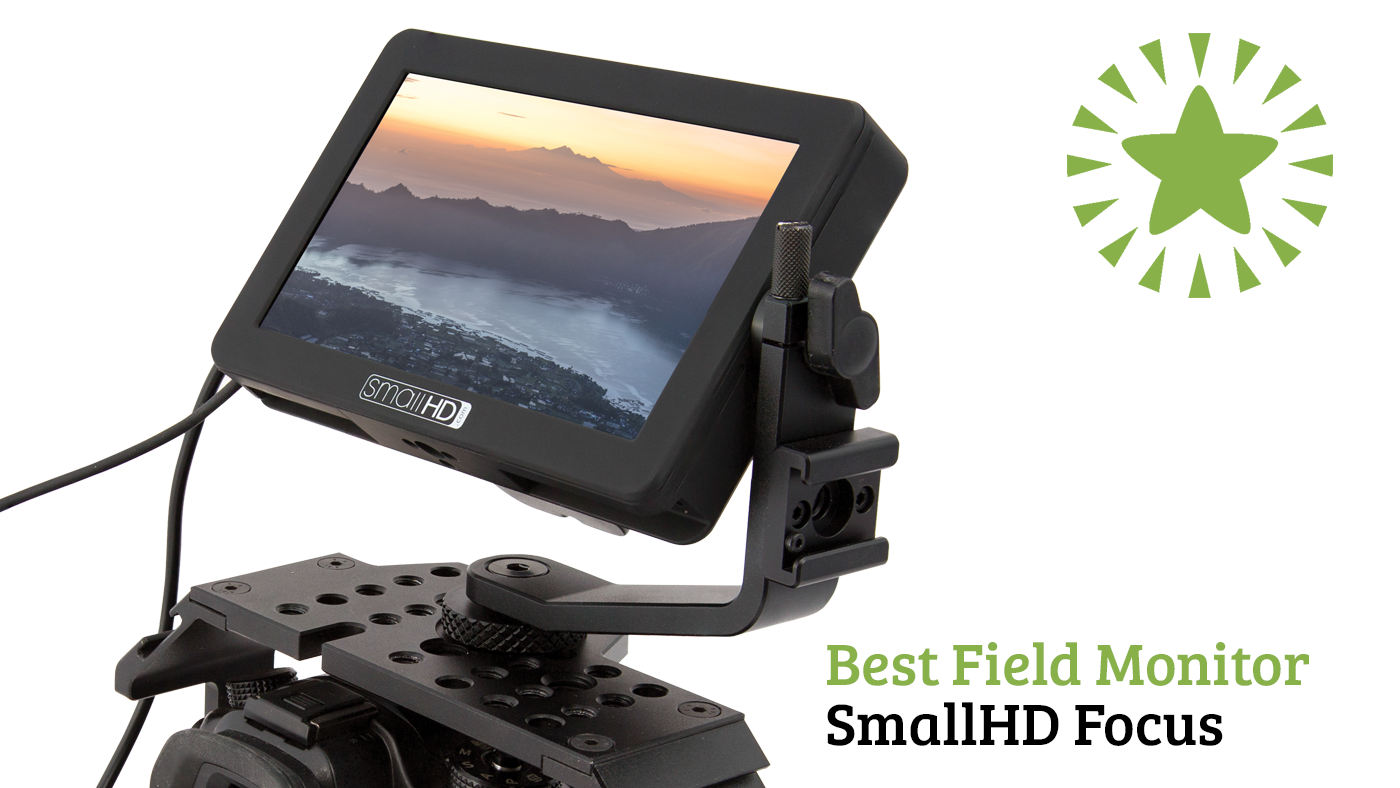 SmallHD Focus
The SmallHD Focus is bright at 800 nit and affordable at 500 dollars. It has an intuitive touch menu and has an optional power kit that is also capable of powering your camera. The Focus gives you a headphone out via its HDMI connector and comes with a very functional mounting bracket. It's a great addition to just about any hybrid camera setup. Congratulations to SmallHD with the Focus, Videomaker's Best Field Monitor of 2017.
See the full review: www.videomaker.com/article/19170
Best Lens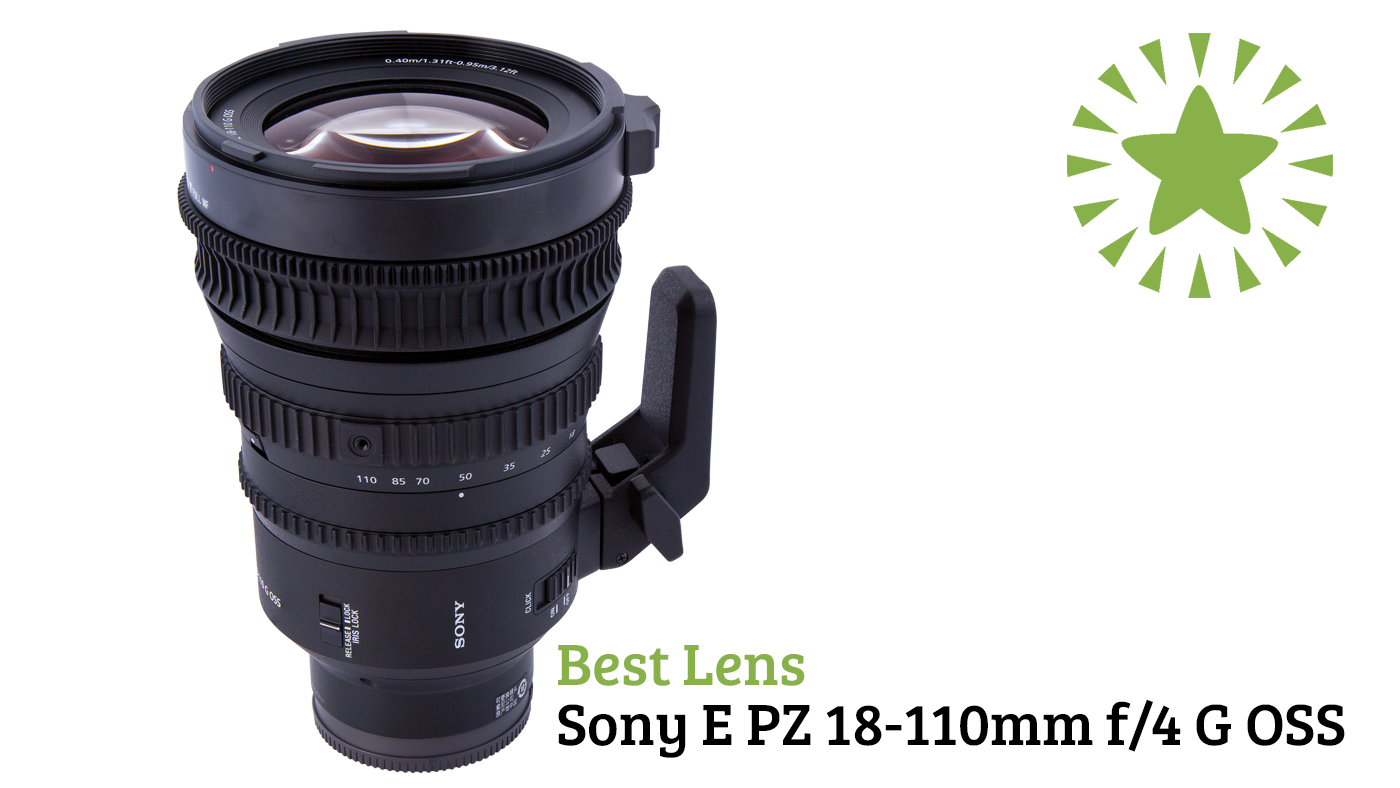 Sony E PZ 18-110mm f/4 G OSS
If you shoot on a super 35 image sensor, then this is the focal length for you. The Sony E PZ 18-110mm f/4 G OSS costs 3,500 dollars and is a great combo with the Sony FS7 or the FS5. It has a constant aperture of f/4 across the throw of the lens and has servo controlled zoom. It also has internal focusing with no focus breathing. This parfocal lens will impress in a variety of video production applications. Congratulations to Sony with the 18-110mm f/4 G OSS, Videomaker's Best Lens of 2017.
See the full review: www.videomaker.com/article/19178
Best Drone
The Spark flying experience is nearly the same as other DJI drones at a great price point of 500 dollars. The DJI Spark is easy to store and has quick charging batteries. Make sure to buy extra batteries and the controller in the Fly More combo — better control and more time in the air make it worth the extra 200 dollars. Congratulations to DJI with the Spark, our pick for Videomaker's Best Drone of 2017 award.
See the full review: www.videomaker.com/article/19162
Best Basic Support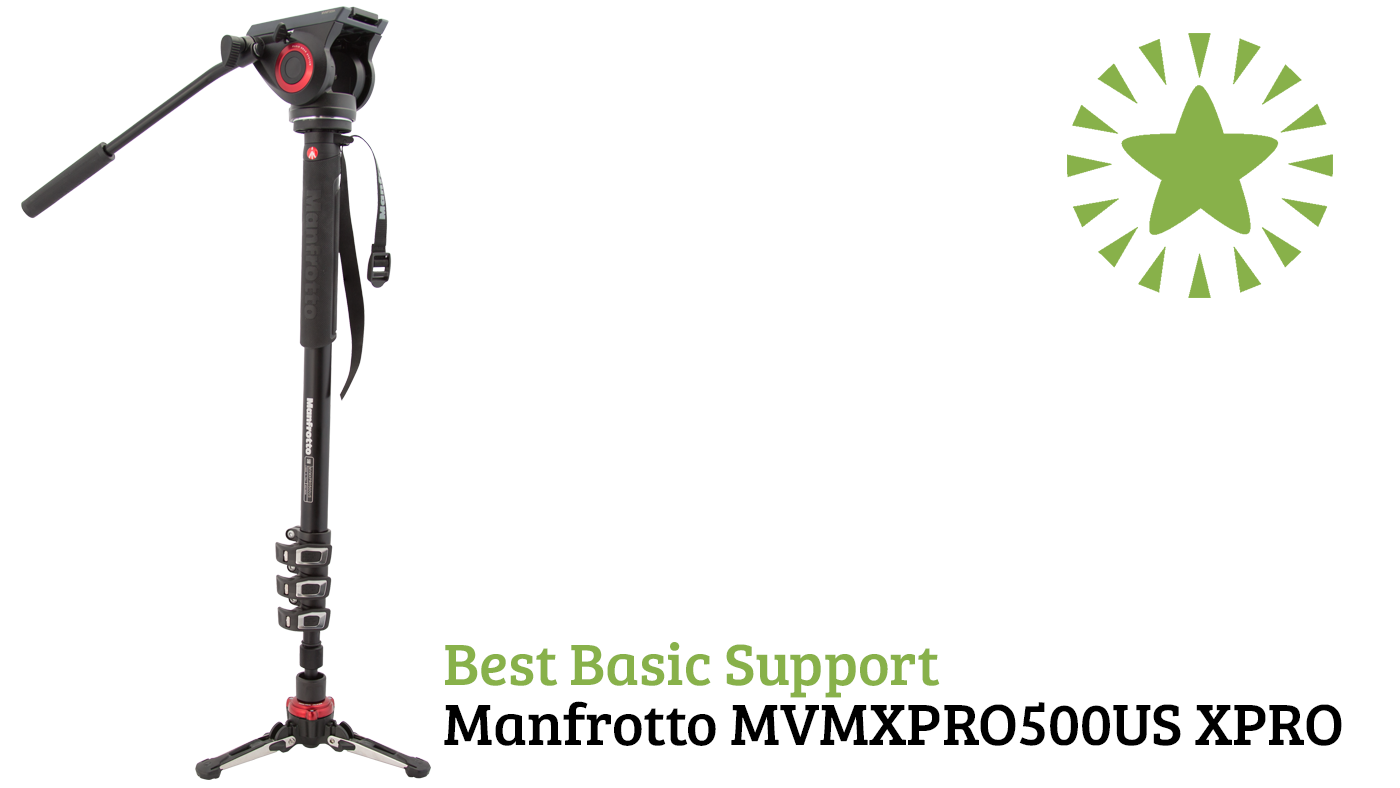 Manfrotto MVMXPRO500US XPRO Monopod
The Manfrotto MVMXPRO500US Xpro is a flexible tool that improves your shooting capabilities. We like its build quality and the fact that it can extend to be very tall yet collapses small enough to fit in a carry-on bag. The three-stage legs make getting the right height a cinch, and its three-pronged foot makes it able to stand with minimal support. For 300 dollars, it's a good investment. Congratulations to Manfrotto with the XPRO Monopod, Videomaker'sBest Basic Support of 2017.
See the full review: www.videomaker.com/article/19098
Best Advanced Support System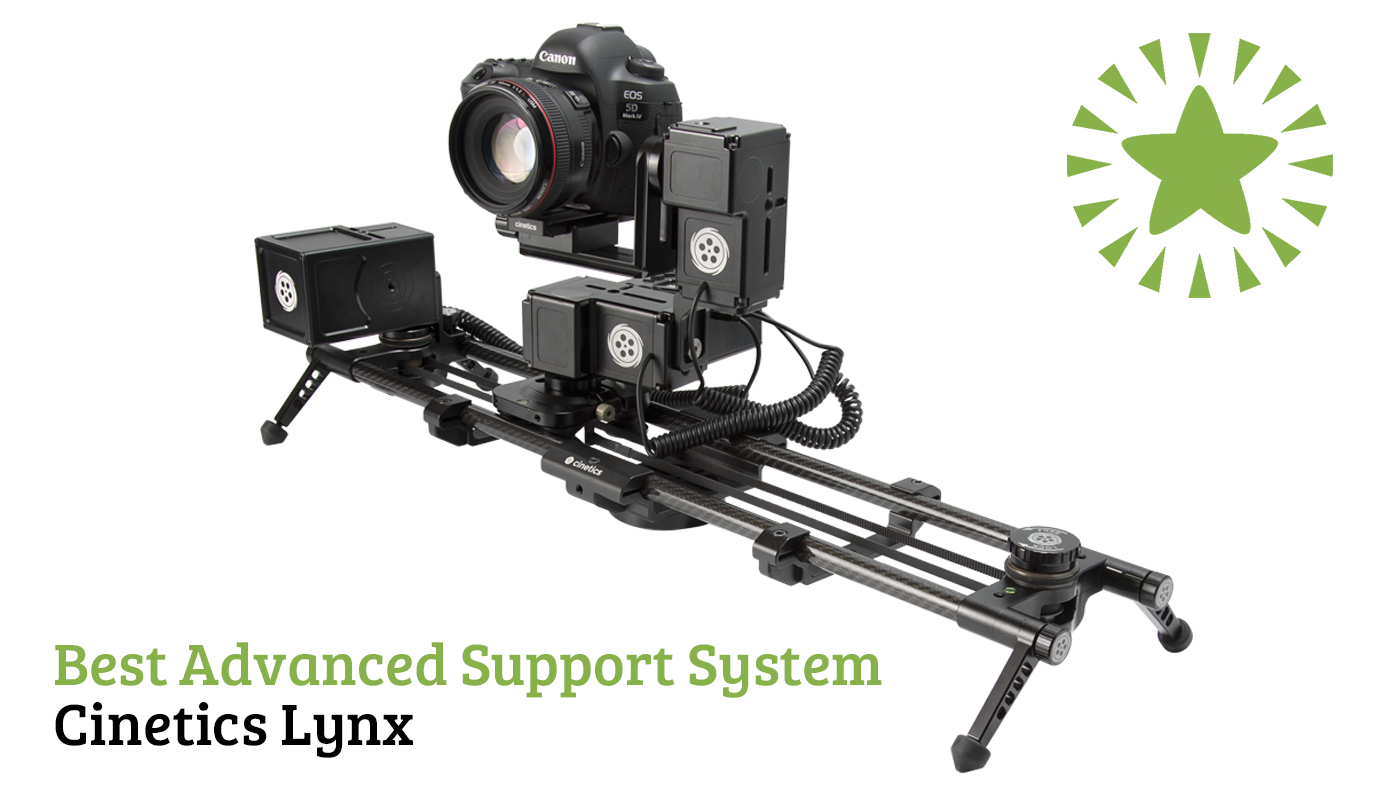 Cinetics Lynx
We enjoyed using the Cinetics Lynx. It shoots beautiful time-lapse and is easy to set up. Costing 2,000 dollars, it's robustly built and has a great value in the marketplace. With a motorized slider, plus tilt and pan control, the Lynx works great for both video and time-lapse. The Lynx system is not hard or time consuming to set it up, and it is intuitive to use. Congratulations to Cinetics with Lynx, taking home Videomaker's Best Advanced Support System of 2017 award.
See the full review: www.videomaker.com/article/19045
Best Light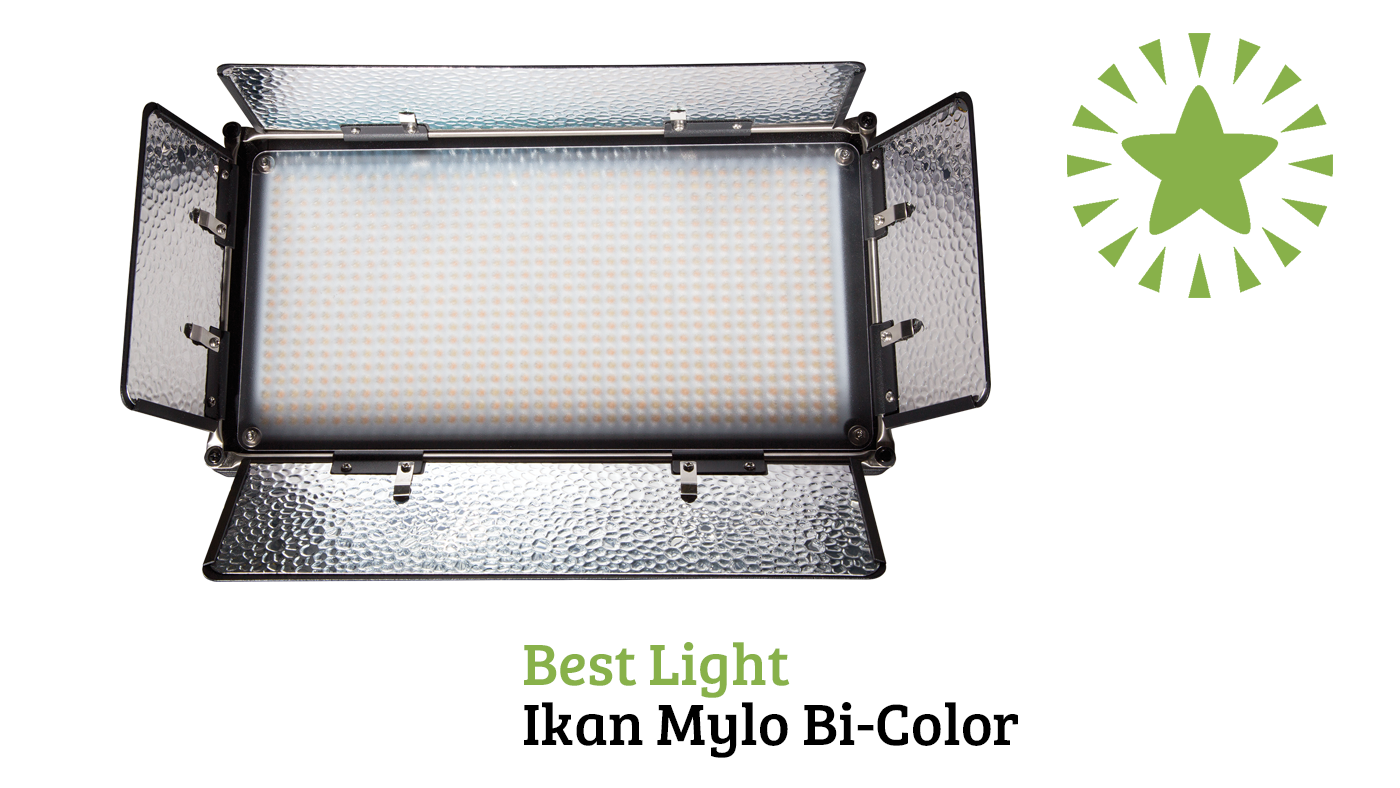 Ikan Mylo Bi-Color
The Ikan Mylo LED Bi-Color light panel is bright for its size and offers nice quality light for 650 dollars. The Mylo fixtures are built to travel. Their real value will be experienced most by those who need an on-the-go, ready-for-production light the won't be spending much time in the studio. You can get cheaper lights for video production, but we found the value of these lights to match their price point when ruggedness and portability were factored in. Congratulations to Ikan with Mylo, Videomaker's Best Light of 2017.
See the full review: www.videomaker.com/article/18889
Best Advanced Editing Software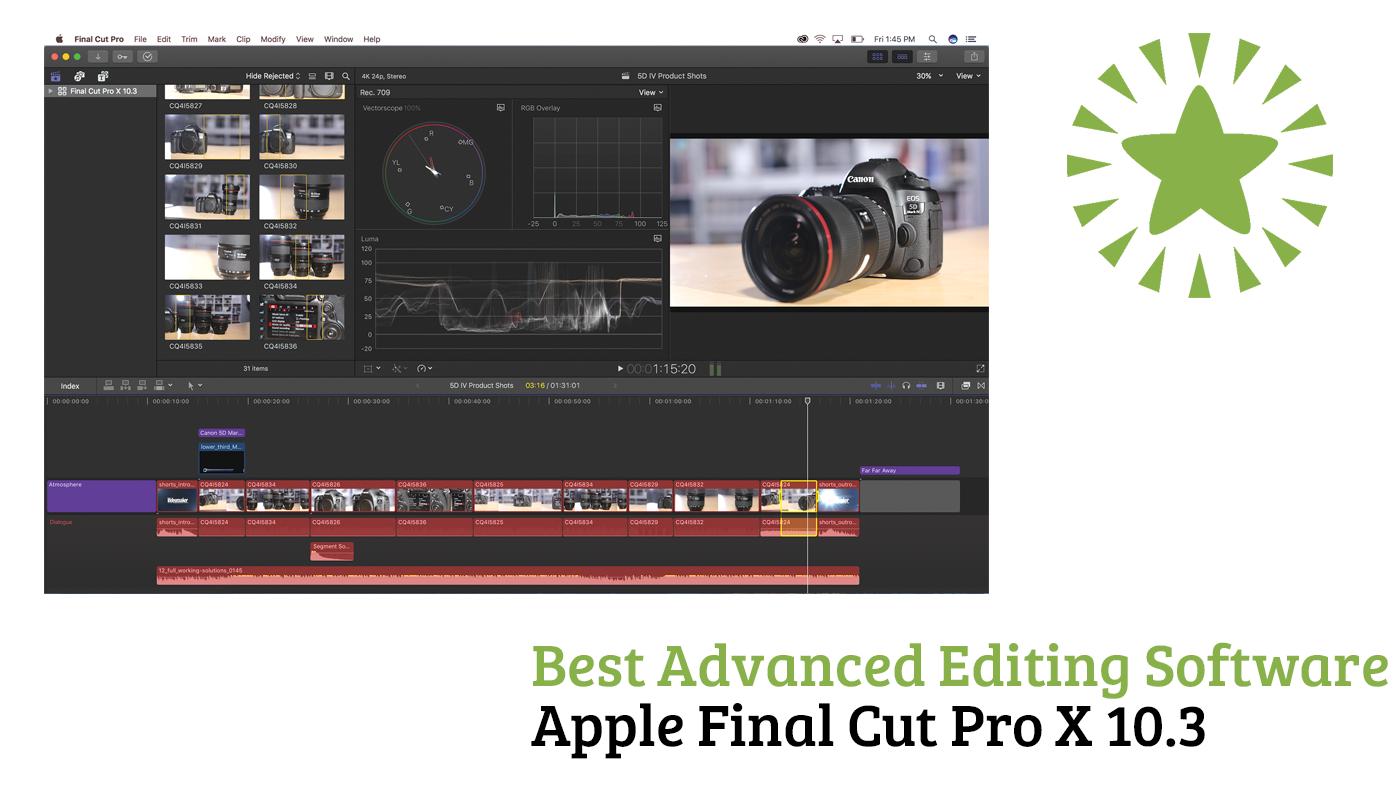 Apple Final Cut Pro X 10.3
Apple has given more value than they charge for with Final Cut Pro X 10.3, and that's rare for Apple. If you are already a FCP X user, the 10.3 update is free. In the new version, FCPX 10.3 improved on its user interface and timeline, delivering a host of quality of life updates. It's a pro quality product at an intermediate price. Congratulations to Apple with Final Cut Pro X 10.3, garnering the award for Videomaker's Best Advanced Editing Software of 2017.
See the full review: www.videomaker.com/article/18914
Best Audio Recorder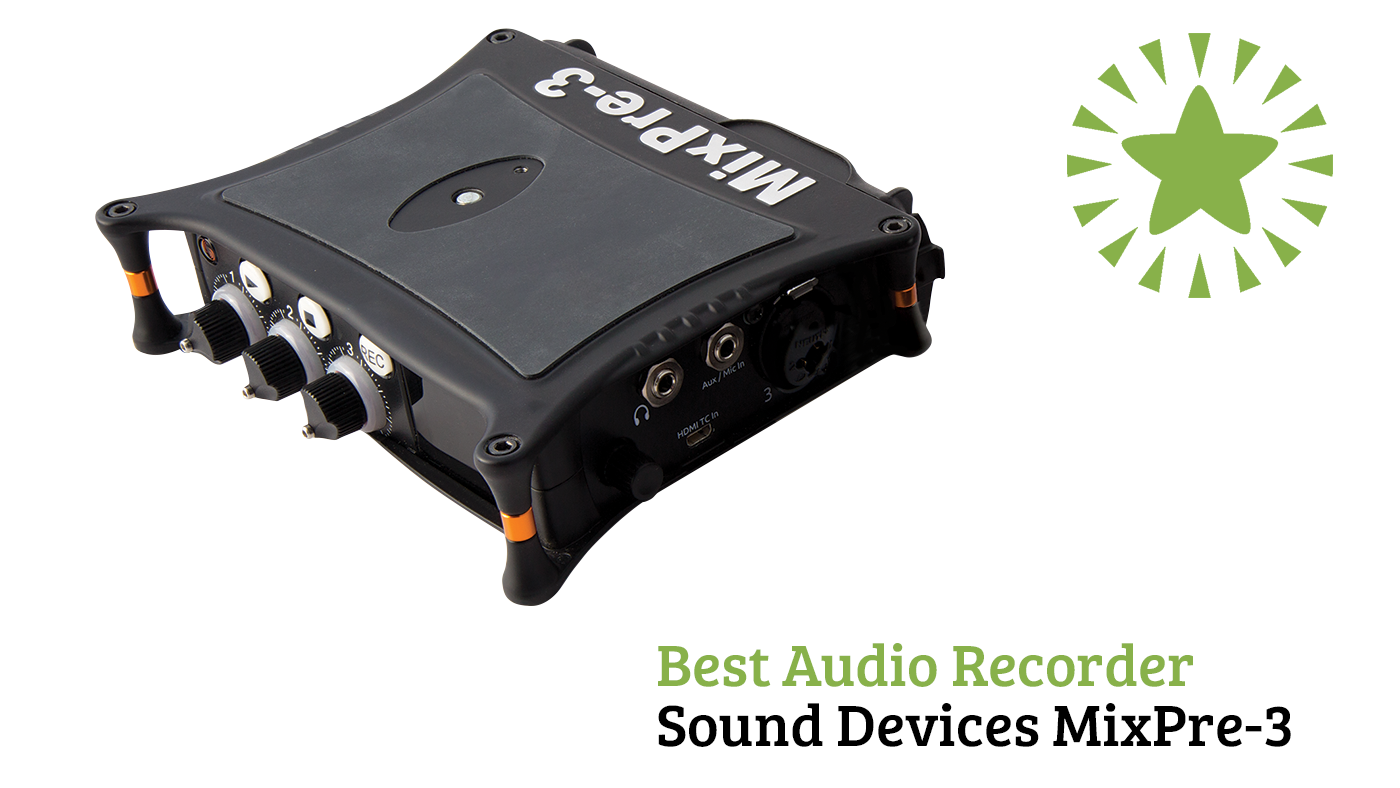 Sound Devices MixPre-3
You can't go wrong with great sounding preamps in an audio recorder. With their Kashmir preamps, Sound Devices brings high-performance, ultra-low-noise, discrete, Class-A mic preamps to the MixPre-3. At 650 dollars, its rugged build quality and intuitive design offer simple, reliable operation. Congratulations to Sound Devices with the MixPre-3, Videomaker's Best Audio Recorder of 2017.
See the full review: www.videomaker.com/article/19167
Best Microphone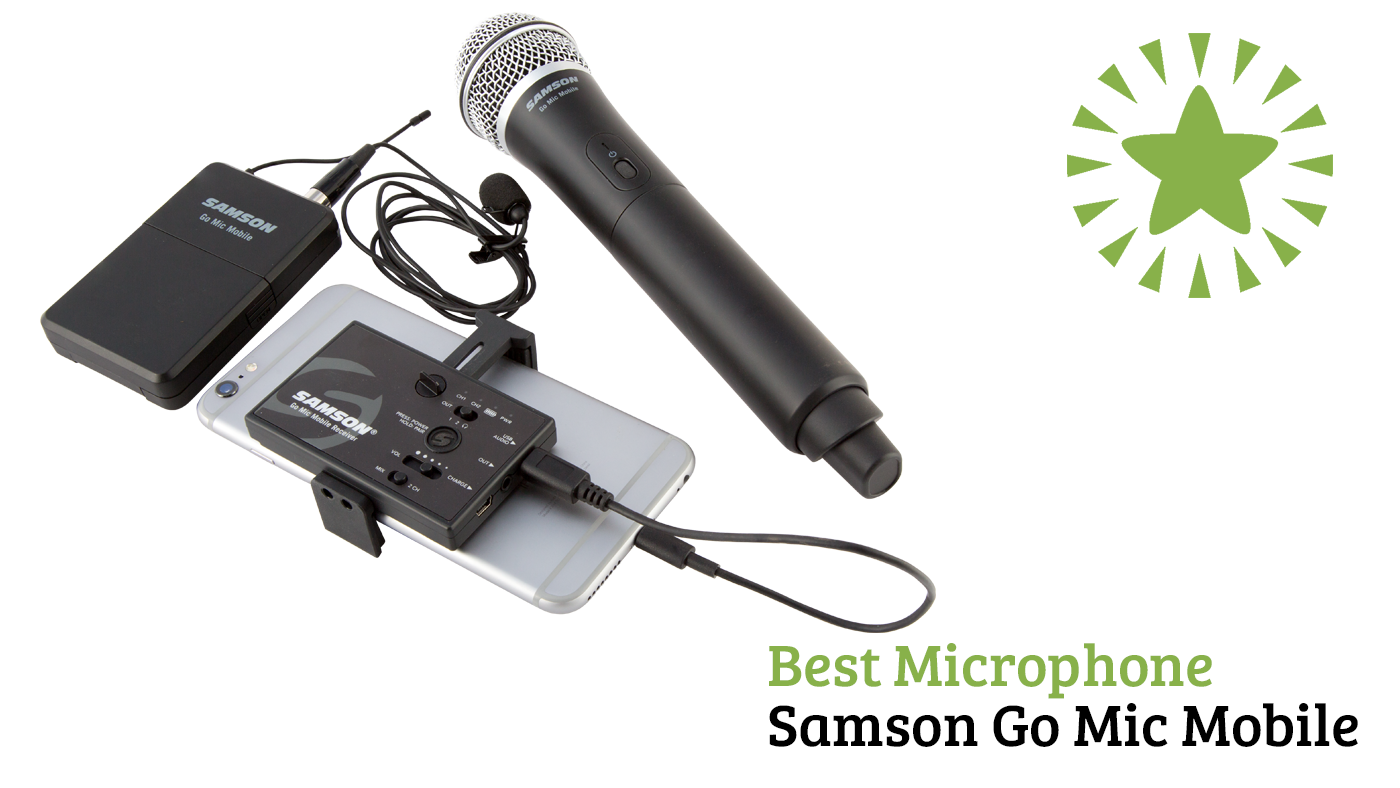 Samson Go Mic Mobile
It's rare for us to rave about a product with such a reasonable price tag. It's easy to be impressed by an expensive piece of gear that doesn't have to compromise on quality in an effort to maintain an affordable price point. Even at an affordable 250 dollars, however, the Samson Go Mic Mobile, is a versatile tool that will improve your audio regardless of what you are shooting on; it works with both smartphones and dedicated cameras. It impressed us, no matter the application. Congratulations to Samson with the Go Mic Mobile, Videomaker's Best Microphone of 2017.
Read the full review: www.videomaker.com/article/19168
Best Plug-in Suite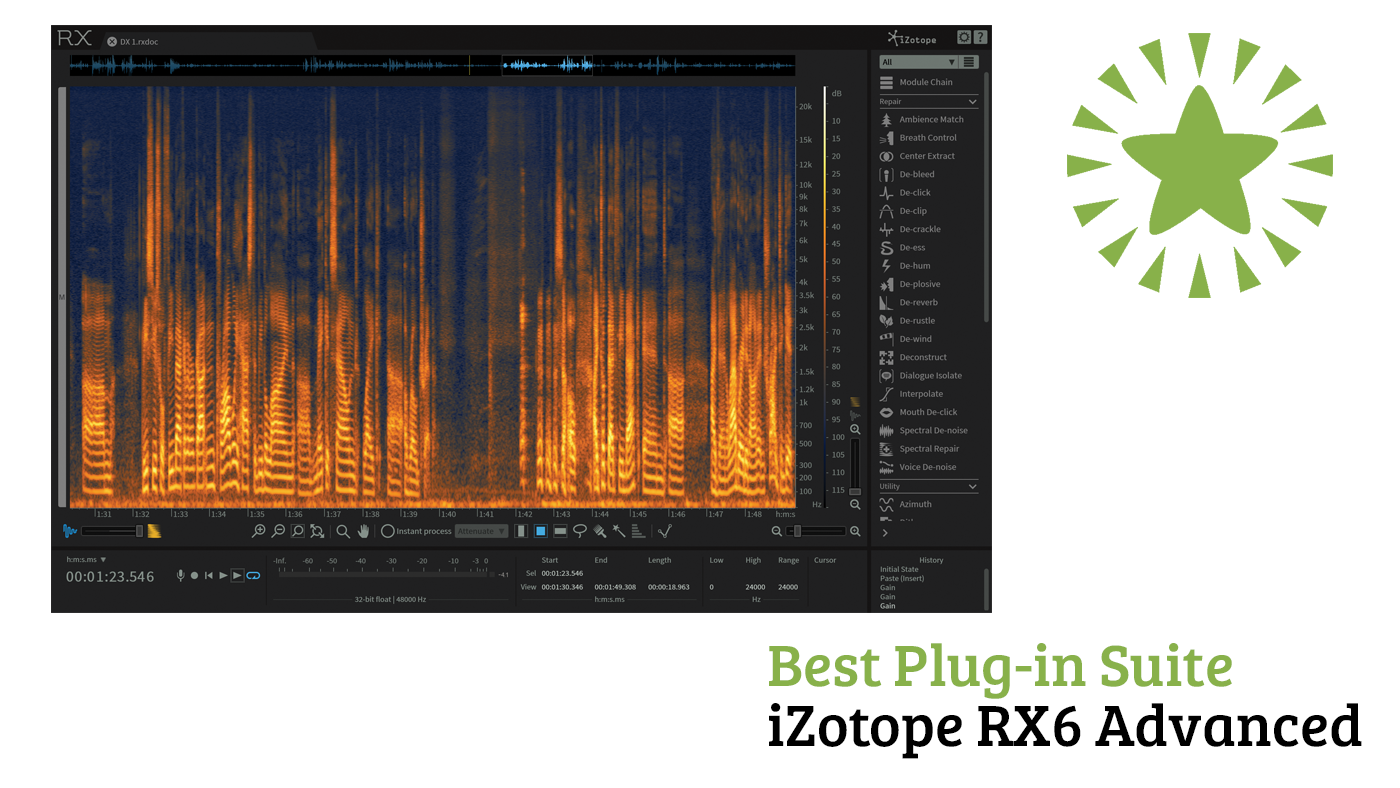 iZotope RX6 Advanced
iZotope RX6 Advanced is an amazing tool for audio repair. It's easy to use and is great for fixing big problems, but it also makes good audio great. Imagine being able to have dry, clear and present dialogue without room noise or any other problems — RX6 Advanced can deliver. Although it has the power to help you out in a pinch, most will use it on everything to always have the best sounding audio. We absolutely recommend iZotope RX6 Advanced. In fact, we flat-out love it. Congratulations to iZotope RX6 Advanced, taking home Videomaker's award for Best Plug-in Suite of 2017.
Read the full review: www.videomaker.com/article/19164
Best Workstation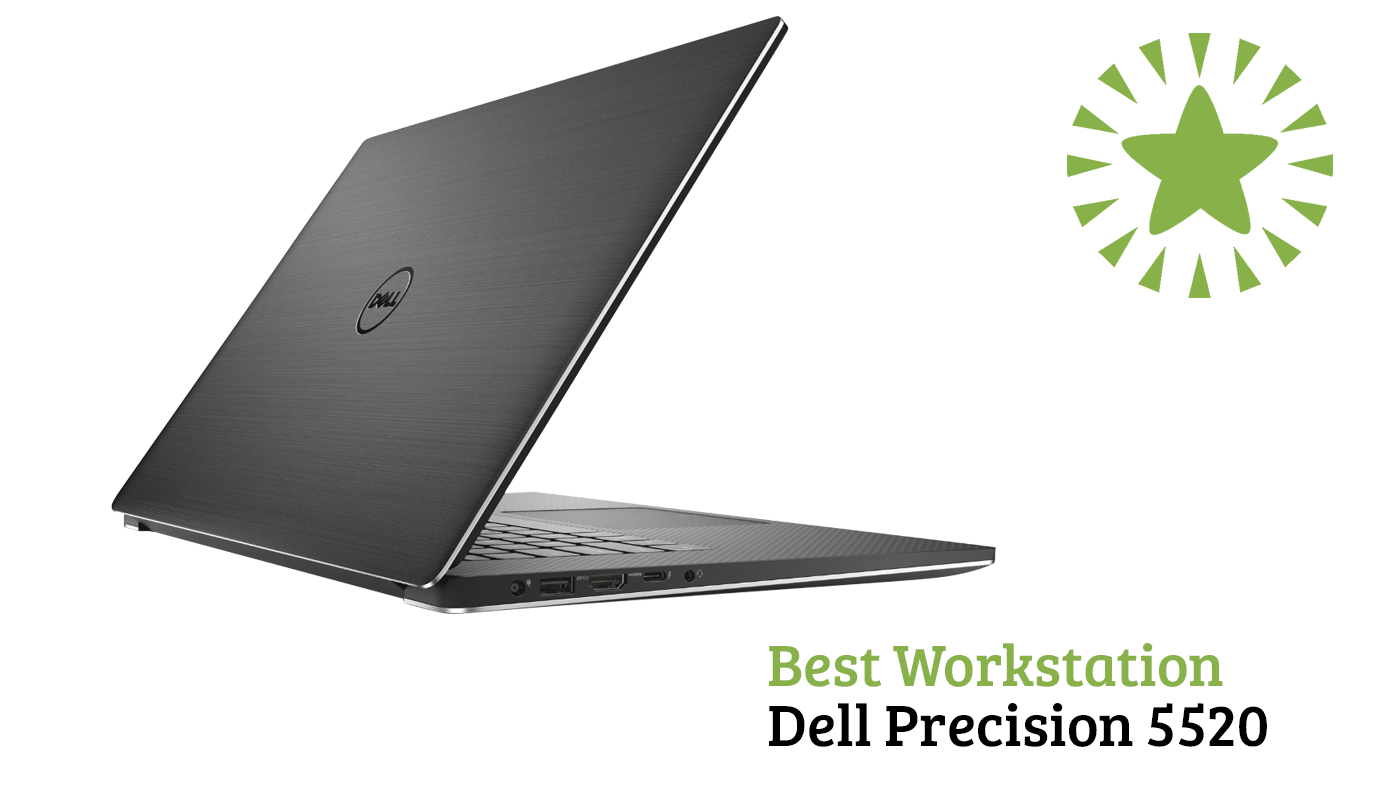 Dell Precision 5520
The Dell Precision 5520 mobile workstation starts at 1,400 dollars, but it can be configured all the way up to and past five grand. For a more modest 3,500 dollars, you could build a system with a strong GPU, a fast M.2 PCIe SSD and 64 gigabytes of RAM, and a Quad Core Xeon 3.0GHz CPU. It's a slick looking form factor and the ability to customize makes it a great performing workstation you can take with you. Congratulations to Dell with the Precision 5520, Videomaker's Best Workstation of 2017.
Best Switcher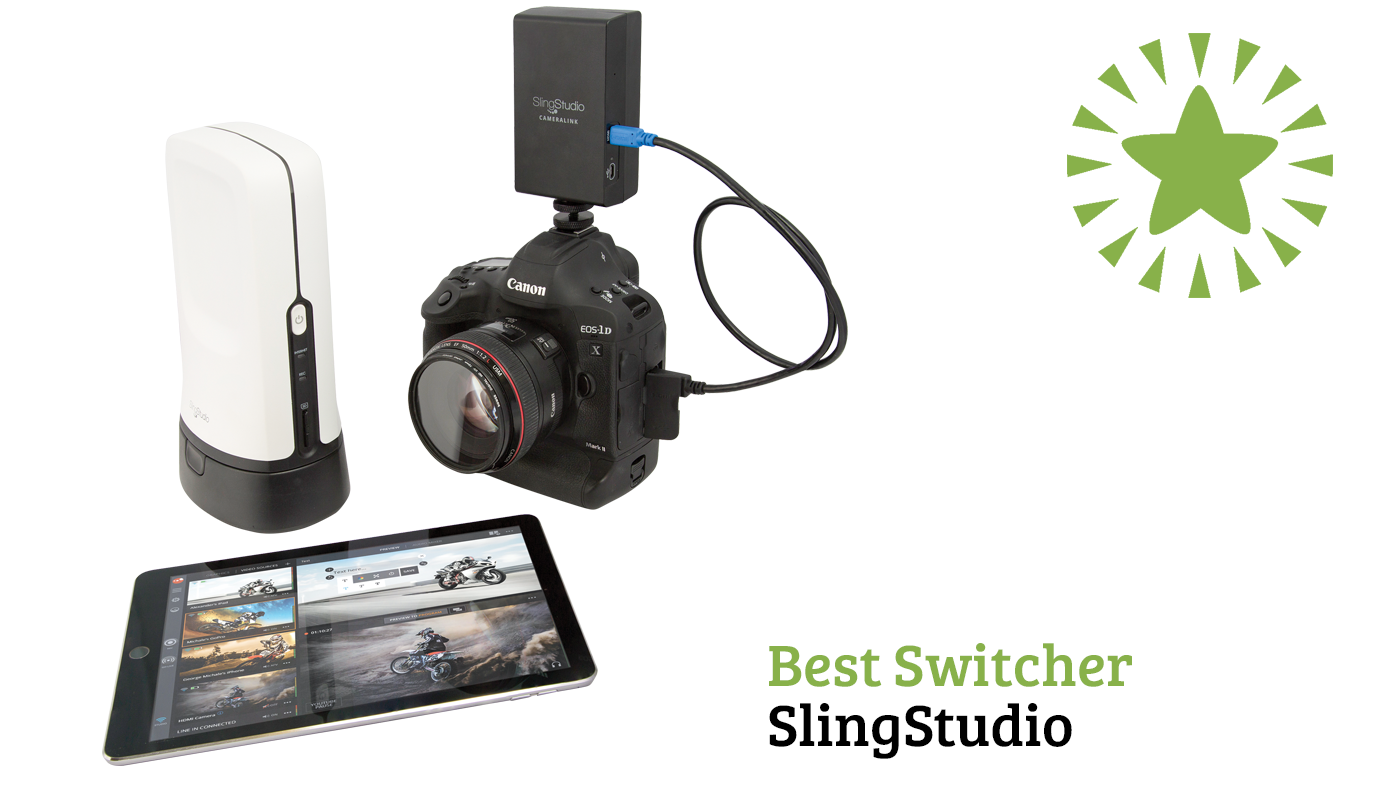 SlingStudio
The SlingStudio is a wireless online streamer and switcher that, for two grand, gives the capability to wirelessly transmit three HDMI streams, allows you to use another eight iPhones for more cameras and operates via an iPad with simple touch switching. Any high school event coordinator looking to stream an event to Facebook or YouTube could use one today and stream live. This infrastructure-free solution would fit just as well inside a church to stream Sunday's service to those who can not attend. Congratulations to Sling with the SlingStudio, Videomaker's Best Switcher of 2017.
Read the full review: www.videomaker.com/article/19247
Best Storage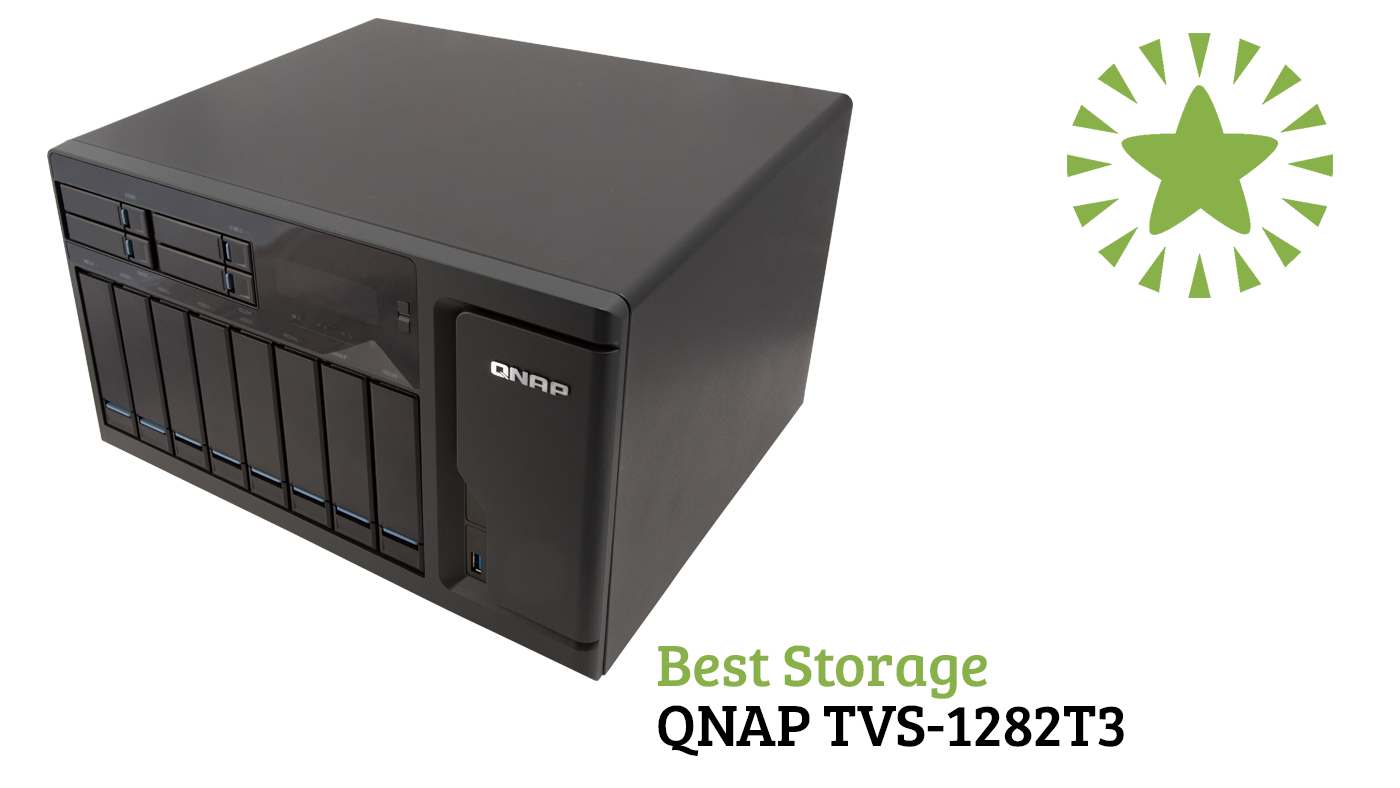 QNAP TVS-1282T3
The QNAP TVS-1282T3 offers a ton of configurations and features as well as some impressive data transfer rates, making it a good choice for storing large amounts of data. More than just a RAID, this NAS could be the cornerstone of your post-production workflow. We liked how many different ways you could connect to it, and it impressed us with some fun features that, to the right user, will be immensely useful. Congratulations to QNAP with the TVS-1282T3, Videomaker's Best Storage of 2017.
Read the full review: www.videomaker.com/article/19124
Best Introductory Editing Software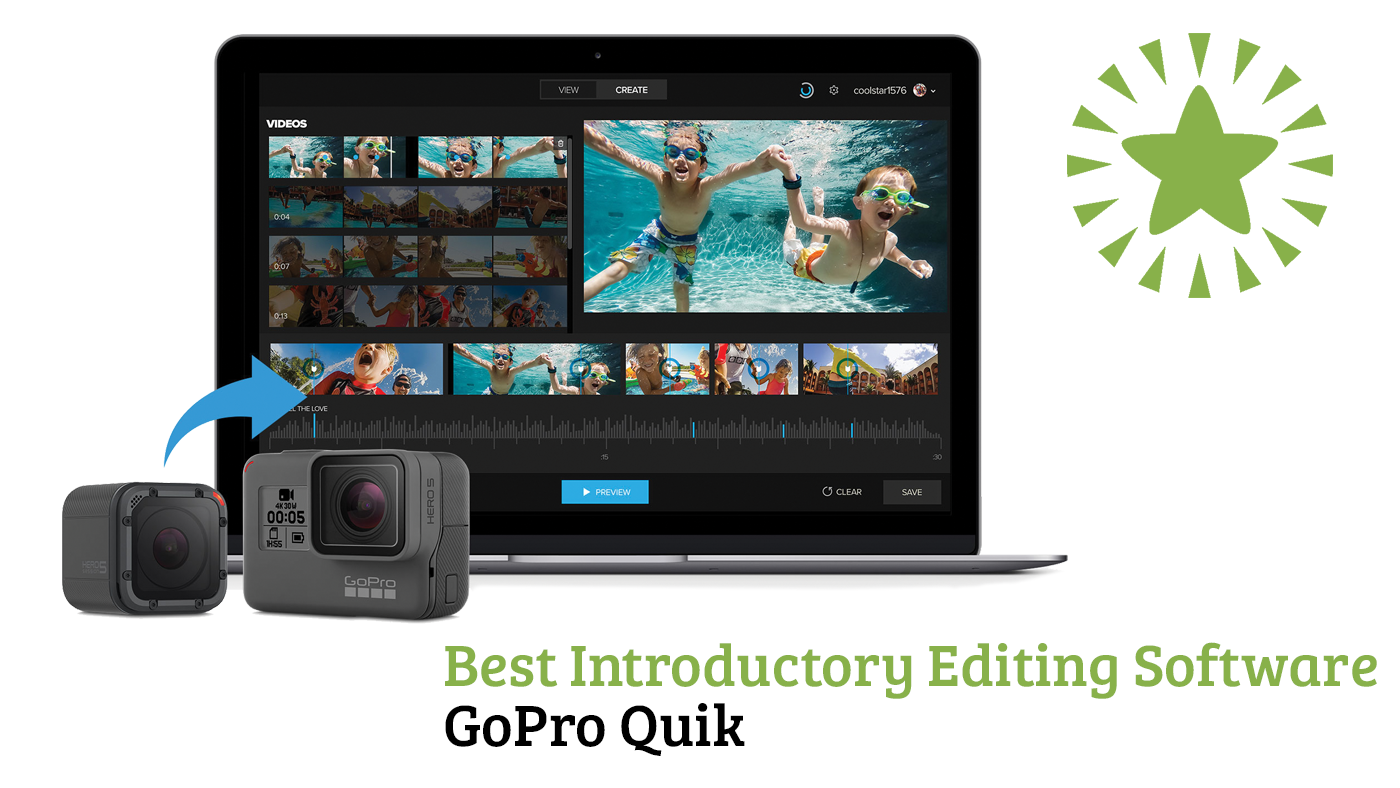 GoPro Quik
Newly updated with even more great features, GoPro Quik is available for both mobile and desktop. Easily add photos and time-lapse sequences to automatically create an edited video. Choose from an included audio library and auto upload to the cloud. Add gauges and graphs to videos that show how fast, far and high the camera went. Automatically import and organize photos and videos, and on top of that, Quik is free. Congratulations to GoPro with Quik, Videomaker's Best Introductory Editing Software of 2017.
Best Intermediate Editing Software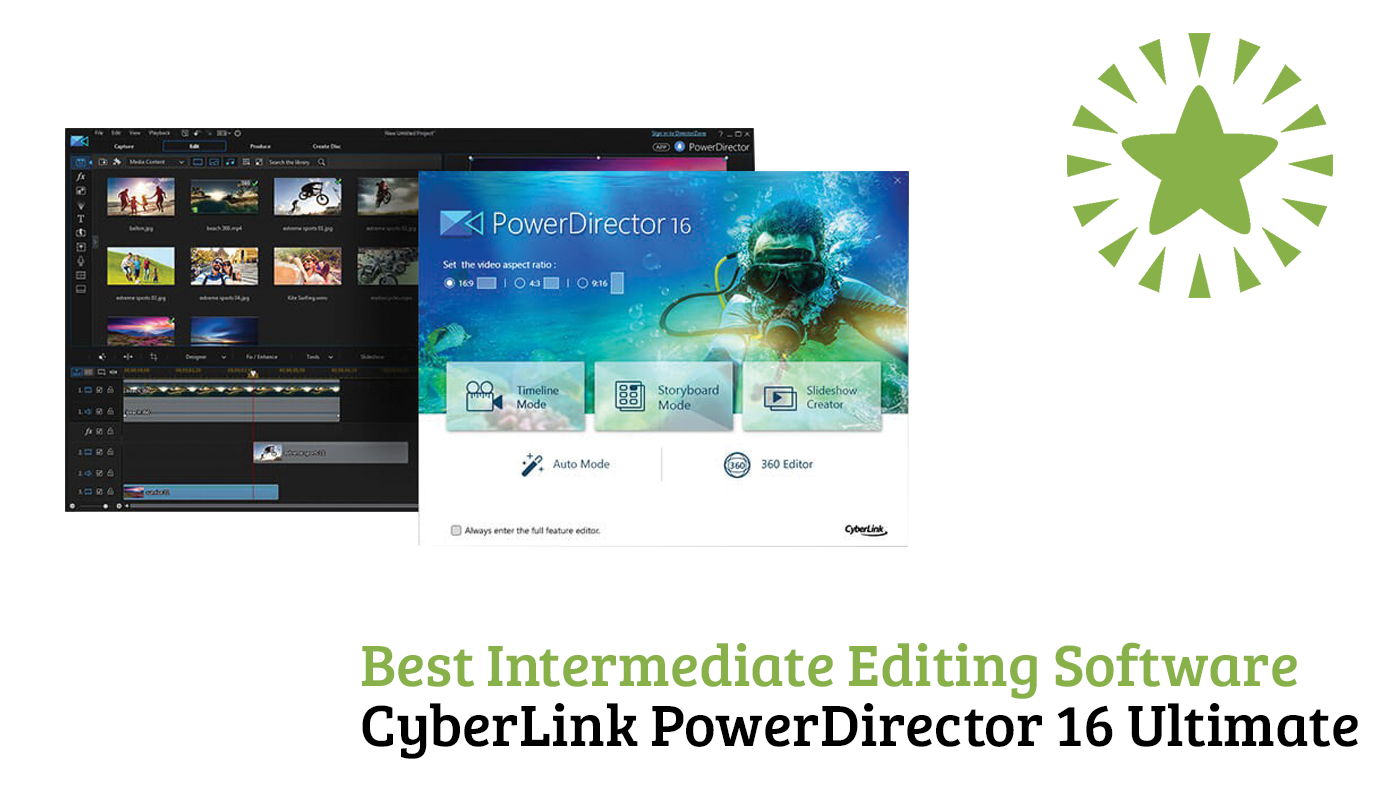 CyberLink PowerDirector 16 Ultimate
For just 115 dollars, CyberLink's PowerDirector 16 Ultimate offers an extensive list of great tools, including intelligent color correction, the ability to grade with LUTs, disc authoring and direct output to share online. PowerDirector 16 Ultimate offers smoother previews and faster exporting than prior releases. Plus, Cyberlink PowerDirector 16 includes 360 video editing including 360 video stabilization. Lastly, PowerDirector 16 gives you the ability to export vertical video for snapchat or Instagram stories. Congratulations to CyberLink PowerDirector 16 Ultimate, earning Videomaker's Best Intermediate Editing Software of 2017 award.
See the full review: www.videomaker.com/article/19253
That's a wrap
2017 has been a great year for the video and film business. Innovation is at the forefront of our industry, and we are honored to be able to cover it. Throughout the year, we get great input from you — our audience — on what you want covered. Thank you. A special thank you also to the brands that provided their products for us to review. We will always strive to make an independent analysis of all the products we review. Thank you for reading and here's to another great year. Cheers!