grid

-

search results

If you're not happy with the results, please do another search
Knowing the technical workings of your camera is half the battle of shooting a good video. Understanding good composition can really give your work...
ORICO announced a new high-speed portable SSD, the Montage High Speed Portable SSD — a new SSD in the company's 40Gbps series.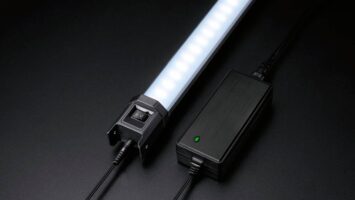 Godox released a new tube light: the Godox TL120 Tube Light. This light is 46 inches long and features a temperature range of 2700K to 6300K.
We rely on our video monitors to show us an accurate representation of our images throughout the production process. Here are some of the best video monitors currently on the market.
Osee has released a new 15.4-inch HDR production monitor, the Megamon 15. 10-bit display The Osee Megamon 15 is a 10-bit monitor, which means it can...
The Skydio 2+ drone adds many new features and updates to Skydio's line of drones. The latest entry promises better usability and control.
With so many great products this year, we've taken the time to review the best of the best. These are our picks for the best products of 2021.
Aputure announced four new lights for their low-cost Amaran line of lights, the COB 60d, COB 60x, P60x and P60c.
se the right tools for the job. While you could use a sharp knife to cut your hair, using a pair of scissors is the more efficient choice. We can say the same thing about the type of camera you choose.
Photoshop's crop tool is a powerful tool you can use to create a beautifully composed photos. Here's how to get started with the tool.